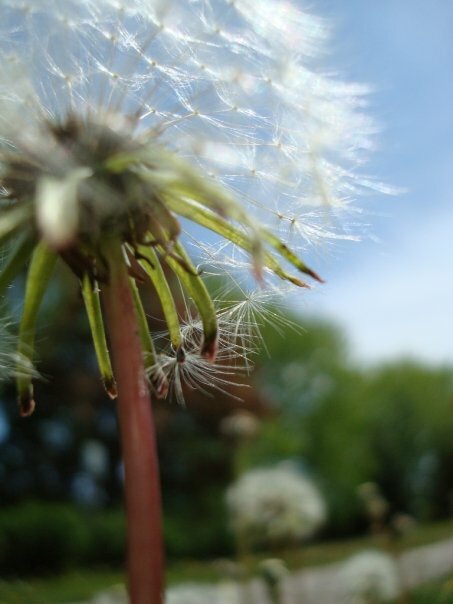 I took this picture last spring. It's one of my favourite pictures.
Today was rainy and grey. On rainy and grey days I often like to pretend that I'm in England or Ireland. I've always wanted to visit Ireland and see if there are really sheep everywhere like in tourism pictures.
Here's a rainy and grey picture I also took last year, from my balcony, after a storm. The yellow glow in the atmosphere is just incredible. Also one of my favourites.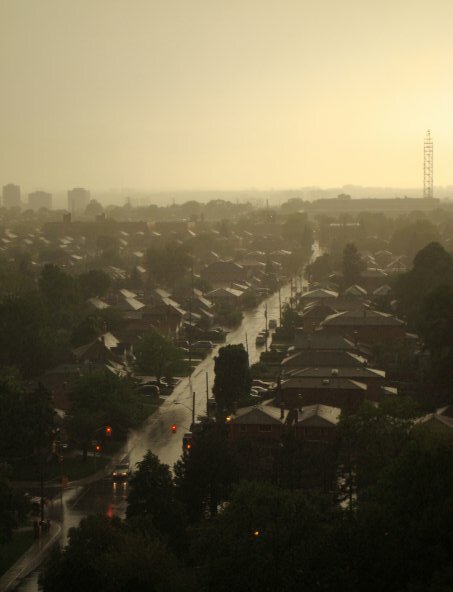 Here's another one taken from my balcony, through my green stained glass sun catcher.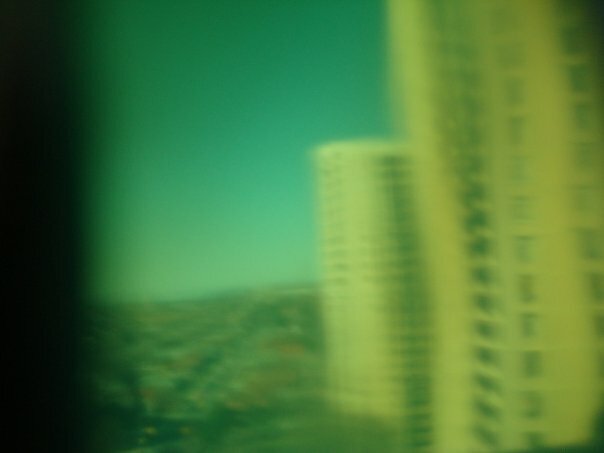 I've been wanting to get a Diana camera for a long time, but didn't want to spend the money for it. This was an experiment. Basically I placed a green stained glass sun catcher over the lens of my point & shoot and clicked. I really liked the result — melty and accidental and dream-like and I especially like the blue in the sky. I might even print that one day. Definitely one of my favourites.
And then there is one of my favourite places on earth (and I haven't been to many places on earth) — Nova Scotia! The smell of salt water and the humid ocean breeze just feel like home to me (I guess it has to do with my growing up on an island surrounded by ocean — even though I'm terrified of deep water and I can't swim). The trees there have these lichens and moss-like vegetation growing all over them. The woods felt magical and I was absolutely enchanted. This picture was taken at a place called The Fisherman's Life Museum.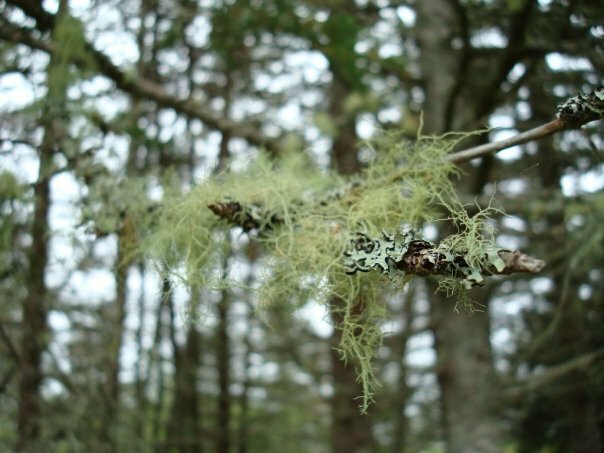 And today I'm lamenting the fact that Mike and I are missing the fabulous wedding of a totally cool couple in the East Coasts this weekend! I can only send them wishes for the bestest things in the world as they enter a new chapter of life together :D And look forward to photos taken by Facebook friends :P
So this post has turned into a bit of a review of my favourite pictures taken over the past few years. It all started with me trying to find a picture of an amigurumi grim reaper that my friend and I made a while ago. I still can't find that picture, and the little reaper is stolen :(
But, anyway, this review of favourite pictures is fun! I should do it again :)
Peace.