A cou­ple of days ago I trav­elled to a part of the city that I don't vis­it very often to hang out with a friend.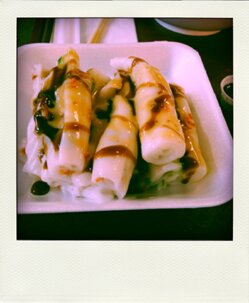 Look! Rice noo­dle rolls,
hand rolled and sprin­kled with shrimps.
Peanut sauce drizzles!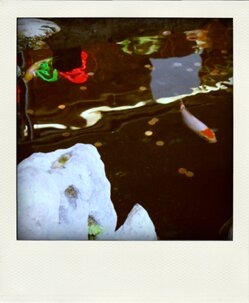 Hel­lo there, koi fish.
Swim­ming amongst the pennies
in the neon lights.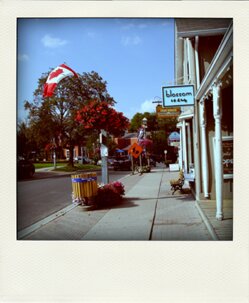 Oh, what love­ly street!
Side­walks lined with sum­mer blooms
and not a raincloud!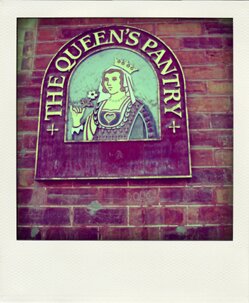 "When in doubt," she says,
over tea and maple fudge,
"pinkie out, my friend."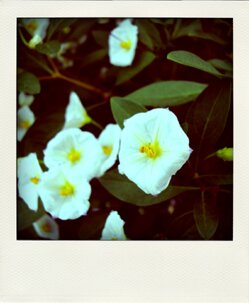 Beam­ing white flowers,
unfazed by hot sun, standing
head high and chin up.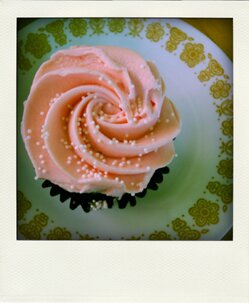 Not as brave, we two!
Sought refuge in cool lounge
and choco­late bloom.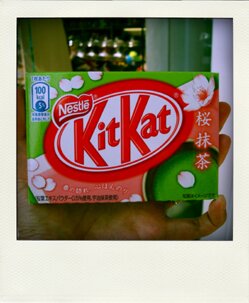 For my beloved,
a deli­cious souvenir -
green tea KitKat bar!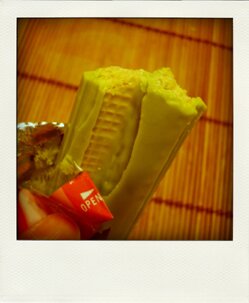 Jour­ney home melted
green tea sug­ary wafer.
Tasty nonetheless!
Cheers! :D