A couple of days ago I travelled to a part of the city that I don't visit very often to hang out with a friend.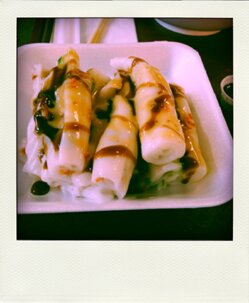 Look! Rice noodle rolls,
hand rolled and sprinkled with shrimps.
Peanut sauce drizzles!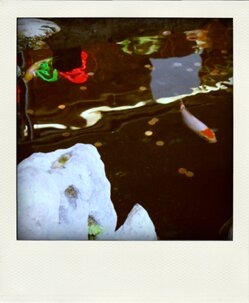 Hello there, koi fish.
Swimming amongst the pennies
in the neon lights.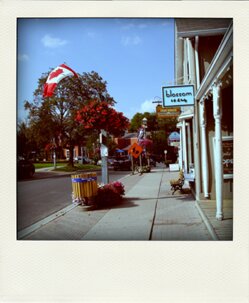 Oh, what lovely street!
Sidewalks lined with summer blooms
and not a raincloud!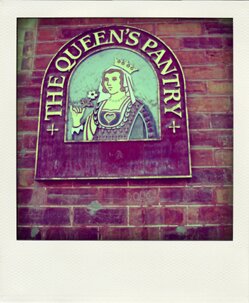 "When in doubt," she says,
over tea and maple fudge,
"pinkie out, my friend."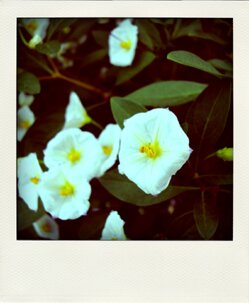 Beaming white flowers,
unfazed by hot sun, standing
head high and chin up.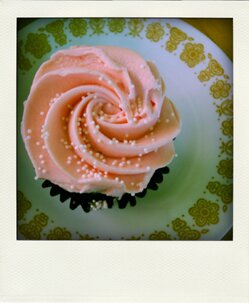 Not as brave, we two!
Sought refuge in cool lounge
and chocolate bloom.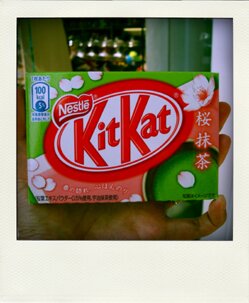 For my beloved,
a delicious souvenir -
green tea KitKat bar!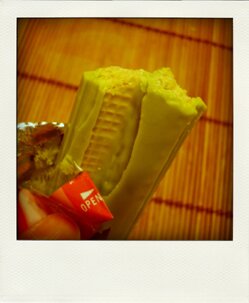 Journey home melted
green tea sugary wafer.
Tasty nonetheless!
Cheers! :D