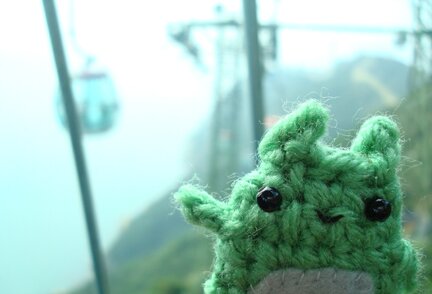 Hello! Jorge here, taking the cable car across Ocean Park.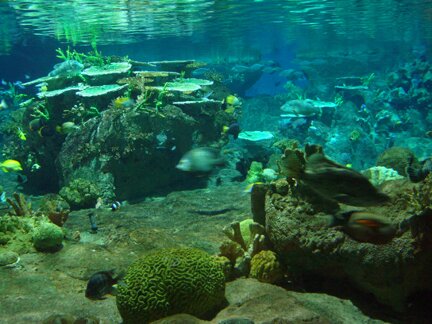 And here we are, at the aquarium, with all kinds of sea creatures swimming around serenely.

Zumi took this photo of the aquarium, with splashing colours!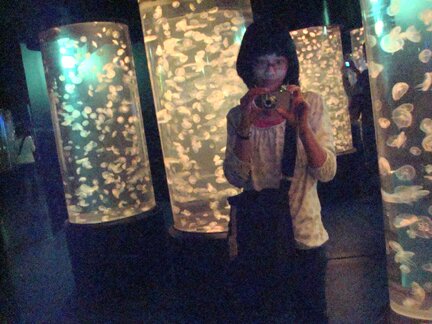 Highlight of the trip was the jelly fish exhibition! Here I am surrounded by jelly fish, or "sea jellies" as they were called at Ocean Park. I also took some videos of the jelly fish with Zumi, will be posting it next!