Greetings! It's been a while! My family and I joined a bus tour to Malaysia, so I've been away from the internet for a while, which was a rather refreshing experience, actually! I didn't miss the computer one bit throughout the trip because our schedule was packed with so many places to go and so many things to see! Here's Malaysia, viewed from the giant metal bird!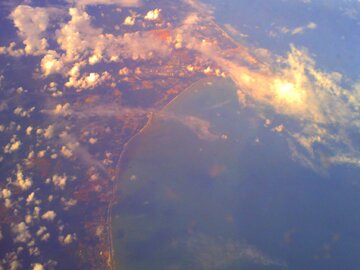 But of course, with a bus tour we only went to touristy places and I wish I had experience more of the culture… but here are some memorable moments from our short trip!
Impression #1: food!
We ate three square meals everyday of delicious Chinese/Malaysian food, with various local food-tasting tours in between. This is our first meal in Malaysia. The orange plate with the banana leaf in the top left is grilled stingray :S and in the beer mugs are lime and sour plum drinks.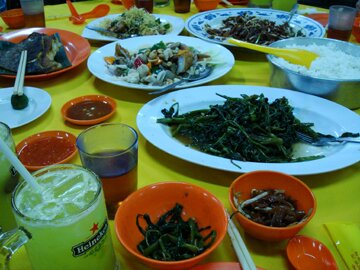 Another day we had a tropical fruit and dessert buffet at the zoo.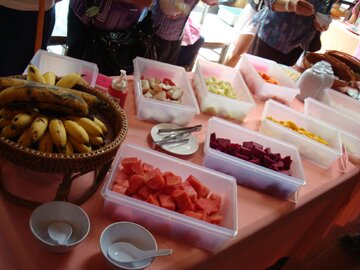 Impression #2: beautiful architecture!
In the city…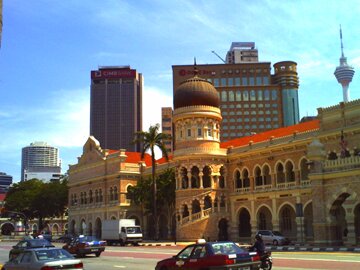 … and on the river.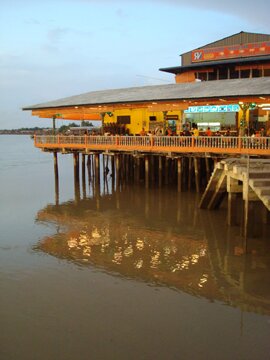 Many buildings we went in had beautiful floor tiles!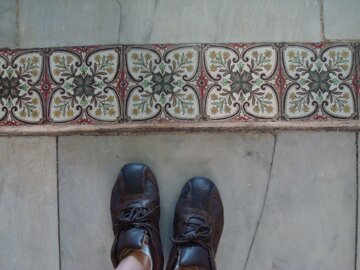 Impression #3: lovely beaches!
Here's Jorge, having a Kodak moment at the beach while I went beach-combing.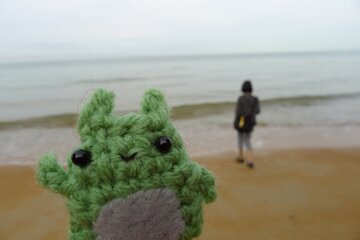 There were lots of buried treasure to be found at the beach! Though I was worried that I couldn't carry corals onto the plane, so I had to leave them. But I took many pictures of them and picked up lots of lovely, colourful rocks! Will have to show you those later.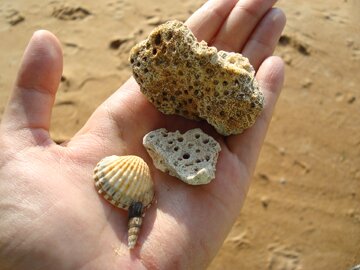 Zumi took this amazing picture of a beautiful piece of coral.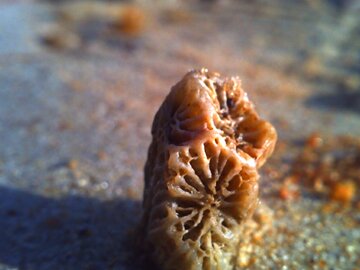 Impression #4: tropical plants!
I was particularly drawn to these fuzzy red ones…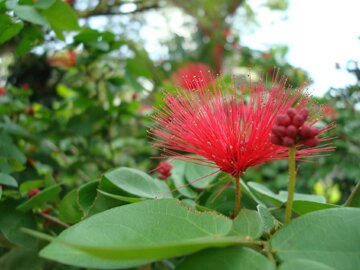 … and these pink flowers that grow on trees.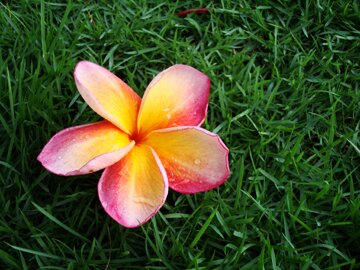 Our tour also included half a day in Singapore. It was at the end of the tour and at that point I was too tired to properly appreciate it (plus we had to get up at 5am to cross the border from Malaysia). And so I really didn't see much of Singapore, but I'm rather pleased with Zumi's picture of the Singapore landmark/symbol, the Merlion.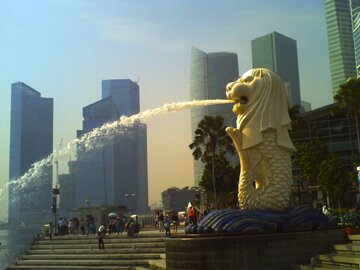 Actually, the highlight of Singapore for me was finding the giant Peeps in Sentosa!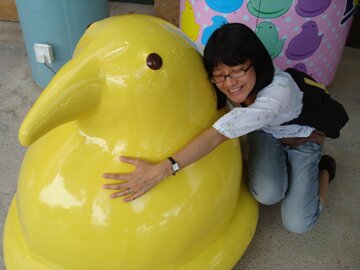 It was sitting in front of a giant candy store, where I also found the marshmallow peep bunny plush! It's so fluffy I'm gonna die!!!
So I brought it home :D
Last but not least, I want to show you this video I took of a sea turtle swimming at a zoo we visited in Malaysia. Though I'd rather see him swimming in the sea, he looked rather content behind the glass. Happy, even. And so very graceful.
That's it for Malaysia! Would love the opportunity to visit it again, and Singapore as well! And final week in Hong Kong! I think I'm going to miss it when I leave.
Until then, more sightseeing! Will keep you posted!
Hope you are well!