I love ornaments. It is my go-to craft when I don't know what kind of gifts to make for someone, and with certain ones I hang them around the house on windows and plants all year long :D
So here are my favourite ornament tutorials from all around!
This one would be great to make with kids! And I love the rhinestone eye!
(From All about you)
Perfect gift for that special someone who believes that everything is better with bacon. XD
(From Seremeres)
My friend pointed me to this blog and I found this super cute snowman, which would make an adorable ornament! Also check out the pom pom owl tutorial!
(From maedchenmitherz)
And while browsing around on maedchenmitherz (it is such a lovely blog with such fresh and cute ideas!) I found this! :D
This is not an ornament, but I must share a picture — it is just brilliant! The eyes are actually button closures! It has instantly jumped to the top of my list of projects! :D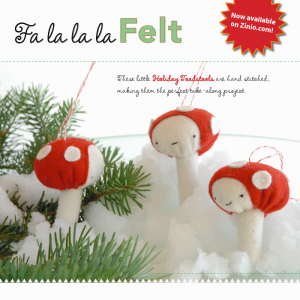 These mushrooms come from the book Fa la la la Felt, the publisher is sharing a tutorial from the book for these lovely mushrooms! Aren't they the cutest? I need them on my tree.
(From The Long Thread)
And while browsing on The Long Thread, I saw this absolutely adorable snowflake necklace…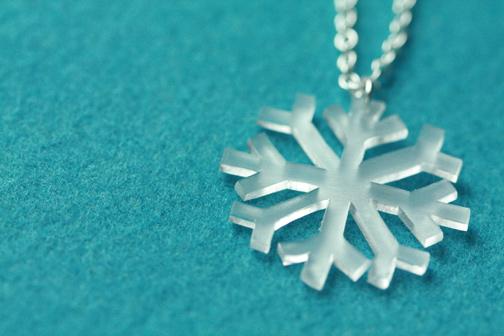 … made of shrink plastic! An ornament for the neck! My neck! And so as I typed this I hurried to my craft corner to check if I still had shrink plastic — and to my relief there is still half a sheet! YES! This, my friend, is also at the top of my project list.
Another ornament involving one of my favourite things — acorns! An acorn cap nest, and the eggs are painted soy beans! :D My tree also needs this.
(From Twig and Toadstool)
Who would ever be able to tell that this elegant ornament was once a juice can?
(From michele made me)
And check out these wreath ornaments made from the humble loo roll!
AND the egg carton flowers! The pine cone-like one in the front row is simply gorgeous, it will make an excellent ornament!
And look at these beautiful winter lanterns!
They're just breath-taking!
So, clearly I'm completely sidetracked at this point (reading craft blogs is like going down a rabbit hole!) and this post is no longer just about ornaments. But now I have enough on my project list to last until next Christmas :D And I hope you find inspirations in the tutorials I gathered here as well!
Tomorrow I hope to share with you the assortment of ornaments on my tree! Stay tuned! :D