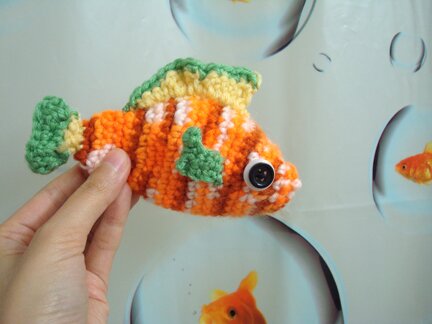 Meet Avo­cado Finn, my new plush friend! :D
Avo­cado Finn is no ordi­nary fish. When I first met him, he didn't quit look like him­self…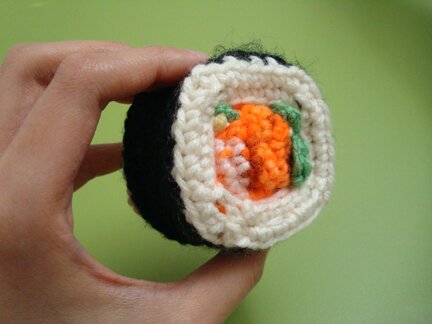 He was a maki roll.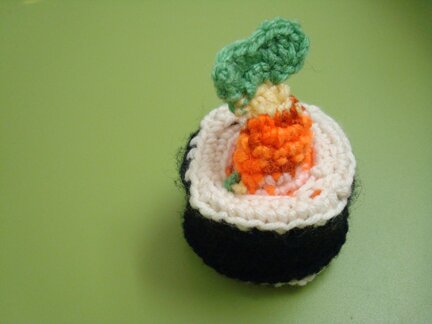 A maki roll with… a tail?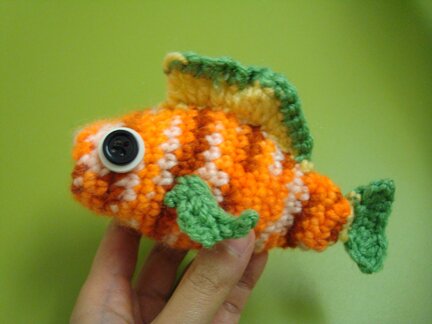 Ah! Flip­pers!
No fish has ever gone to being a piece of sushi and come back per­fect­ly intact. Avo­cado Finn is tru­ly an extra­or­di­nary fish. And a rather friend­ly fel­low, too. His goofy smile puts every­one at ease…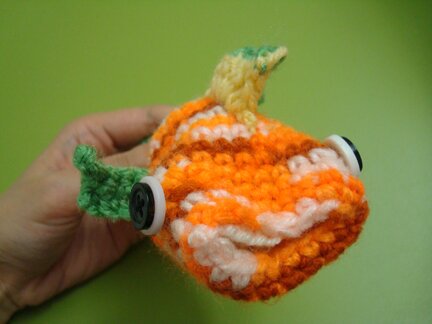 … and makes you for­get, that as a fish, he shouldn't be able to sur­vive out of water. But look, here he is, chat­ting away, and Mike doesn't even seem to notice the dif­fer­ence…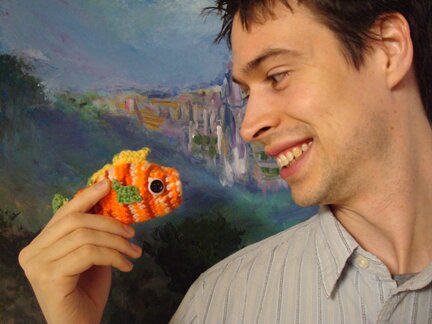 And I was com­plete­ly enchant­ed.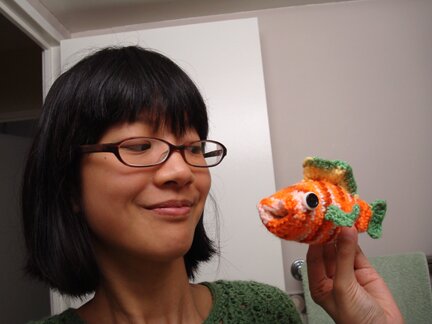 And then I remem­ber this car­toon I used to watch when I was a kid, called "Gold Fish Warn­ing", about a pink gold fish that not only could live out­side of water but also fly.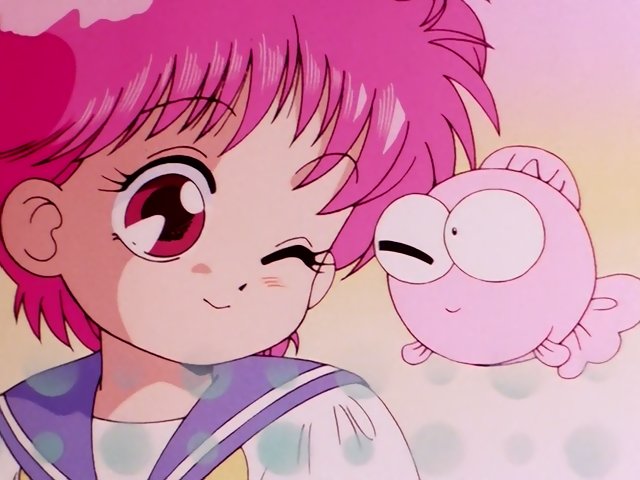 (Yes, huge spark­ly eyes and pink hair. Clas­sic girly ani­me.)
Whether Avo­cado Finn has any­thing to do with that pink gold­fish is a mys­tery, as Finn him­self hasn't given me any clue about his per­son­al his­to­ry. But he's made him­self quite com­fort­able on our couch, and made a new friend.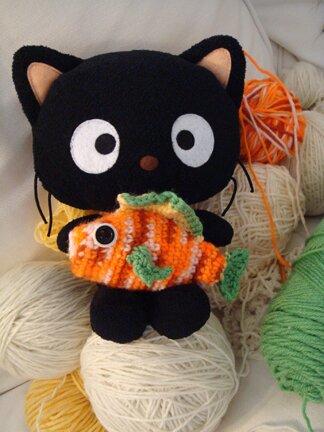 He's even able to make Fil­bert the cat believe that "fish is friend, not food" (at least when it comes to Avo­cado Finn).
Don't need to feel bad for Fil­bert though, he's in heav­en just hav­ing those balls of yarn around, and he always loves a new friend.
To make your own extra­or­di­nary fish friend see genius fish-to-sushi cro­chet pat­tern from Irka! While you're at it, be sure to also check out the awe­some egg-to-chick­en pat­tern!
Hap­py Tues­day! :D