Crafty fun for the young and the young-at-heart! :D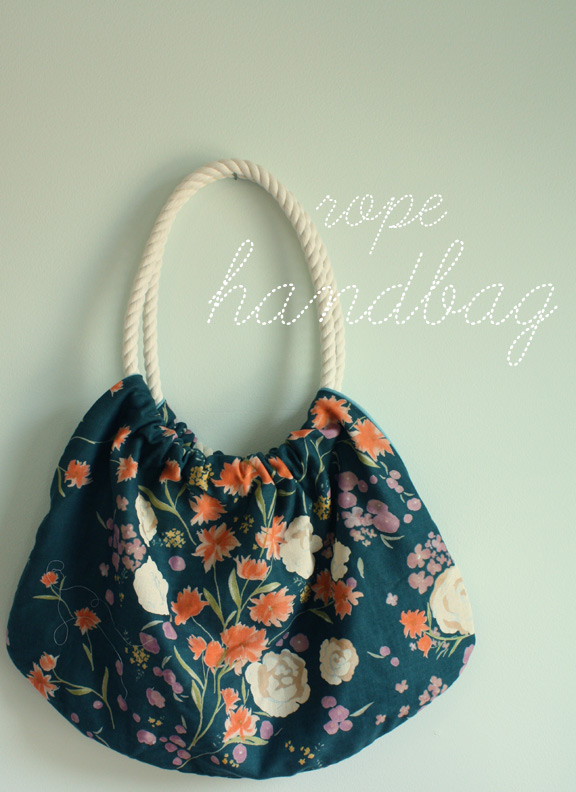 Tutorial for a lovely rope handbag from The Long Thread.
This dress was made from a pillowcase! Now I just need to find a long enough pillowcase so I can get started on this! Just so I can say, "look! I'm wearing a pillowcase!" and you won't believe me :P How-to on xojane.
The imperfection is lovely. It's amazing how a bit of doodling can transform the humble kraft paper into such hipster home decor! Idea from DesignSponge.
Reminds me of my letter stamp attempt but so much more stylish! More about how to make stamps with leftover materials (like bits of cork, scraps of wood, yarn, and buttons) at Craft Leftovers.
It's brilliant how this works so well with such simple materials! How-to (and free woodpecker template!) on Made by Joel.
Also made by Joel, walnut boats! That actually float! Awesomeness.
This is brilliant — just imagine the fun of decorating and re-decorating this cake! Hat box chalkboard cake on Craftzine, by Jeromina Juan of Paper, Plate, and Plane.
Make giant, giant bubbles! Looking at the expression on the little girl's face I can hear her giggle. Magic-making with the most ordinary tools! How-to on Tatertots and Jello.

Super cute marshmallow teacups! How-to from Enchanted Kitchen.
Have a happy Friday! :D