Crafty fun for the young and the young-at-heart! :D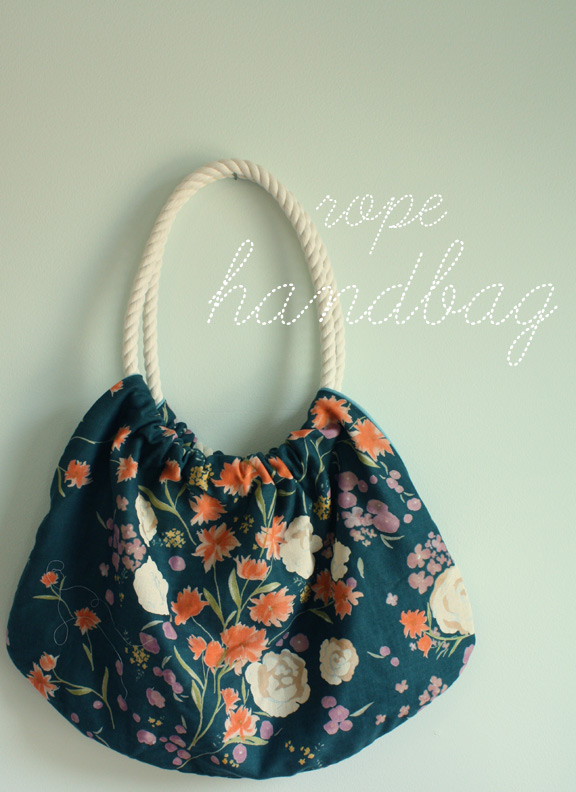 Tuto­r­i­al for a love­ly rope hand­bag from The Long Thread.
This dress was made from a pil­low­case! Now I just need to find a long enough pil­low­case so I can get start­ed on this! Just so I can say, "look! I'm wear­ing a pil­low­case!" and you won't believe me :P How-to on xojane.
The imper­fec­tion is love­ly. It's amaz­ing how a bit of doo­dling can trans­form the hum­ble kraft paper into such hip­ster home decor! Idea from Design­Sponge.
Reminds me of my let­ter stamp attempt but so much more styl­ish! More about how to make stamps with left­over mate­ri­als (like bits of cork, scraps of wood, yarn, and but­tons) at Craft Left­overs.
It's bril­liant how this works so well with such sim­ple mate­ri­als! How-to (and free wood­peck­er tem­plate!) on Made by Joel.
Also made by Joel, wal­nut boats! That actu­al­ly float! Awesomeness.
This is bril­liant — just imag­ine the fun of dec­o­rat­ing and re-dec­o­rat­ing this cake! Hat box chalk­board cake on Craftzine, by Jeromi­na Juan of Paper, Plate, and Plane.
Make giant, giant bub­bles! Look­ing at the expres­sion on the lit­tle girl's face I can hear her gig­gle. Mag­ic-mak­ing with the most ordi­nary tools! How-to on Tater­tots and Jel­lo.

Super cute marsh­mal­low teacups! How-to from Enchant­ed Kitchen.
Have a hap­py Fri­day! :D