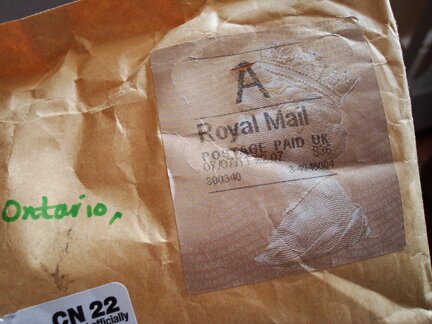 I participated in a plush swap recently (to find out more about future swaps see this Facebook page) and my swap arrived from the UK, via Royal Mail! :D I always feel extra special when I receive mail from the UK and it says Royal Mail with the Queen on it :D
I was so so so excited so I feel compelled to take step-by-step unboxing photos… it was wrapped in this super cute cloud tissue paper, with a polka dot pink ribbon, and a really nice note :D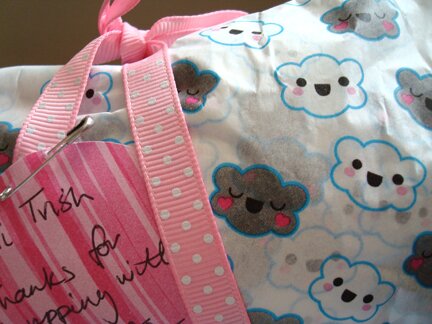 And it was… it was a plush ice cream cone!!! It's totally something I would have on my favourite / wish list on Etsy, something I would totally buy if money isn't an issue. It's just what I always wanted — a large felt plush dessert! It's going to live on the couch with Filbert the Chococat! :D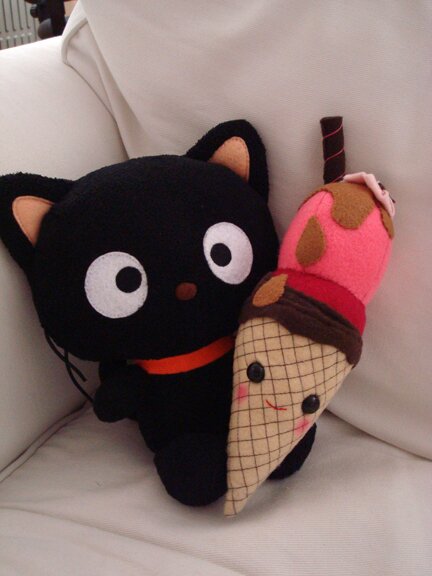 I love, love, love the dripping caramel sauce and the stitching on the cone! And check out the chocolate cookie roll and the pink mousse topping! :D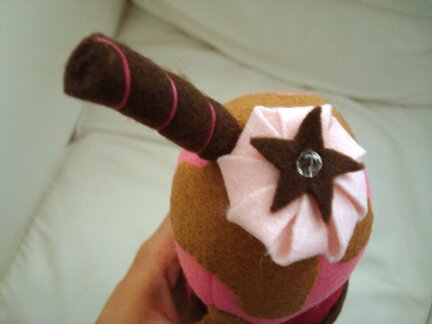 My swap partner even sent a toaster charm with the package! I wear it as a necklace.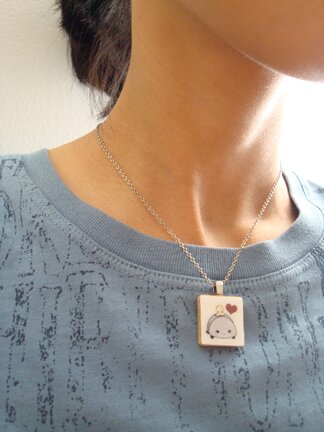 Ice cream hug!! XD (it wasn't intentional but my "keep calm and carry yarn" postcard in the background is quite fitting here :D)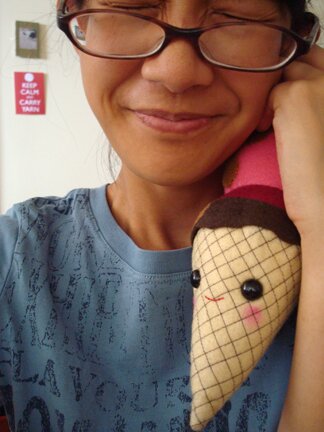 I feel so spoiled by my swap partner — someone I've actually never met in person! I'm so thankful for her generosity and kindness, and I feel so very special receiving the package — what a gift it is! Thinking about it has put a silly grin on my face for the past few days.
I live in a metropolitan city that is not known for the friendliness or courtesy of its people. So whenever a stranger offers a helping hand or a kind remark or even a smile it totally makes my day.
No words can fully express how grateful I am and how much the plush means to me. Thank you so much, Kate! :D
Tomorrow I'm going to show you what I sent overseas for the swap, hopefully. I say hopefully because our internet connection has been spotty. But the cable guy is coming to check things out tomorrow so I'm hoping that it will return to normal shortly!
Happy Monday! :D