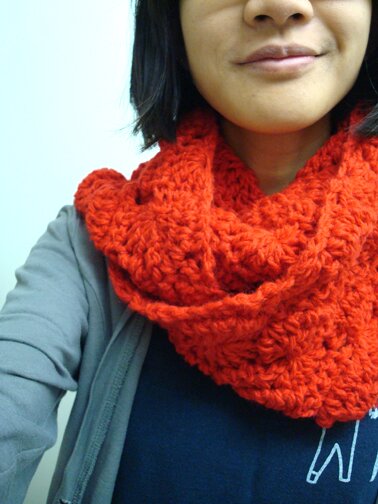 Have been wanting to make an infinity scarf for a while. I just really like the idea of a "never-ending" scarf, and not having to fuss with the ends of a scarf, how to tuck them in so it's all stylish, how to prevent them from getting caught in my coat zipper.
So when I saw this pattern on Ravelry I had to make time for it, usually half an hour before I go to bed after a day of classes or writing or reading.
The colour of candy apple — for fall! :D
I made it a bit narrower so it's less bulky. My short body frame doesn't carry large bulky accessories very well. And I'm happy to use my new 9mm hook! I used a chunky acrylic and wool blend yarn.
I love the star burst texture…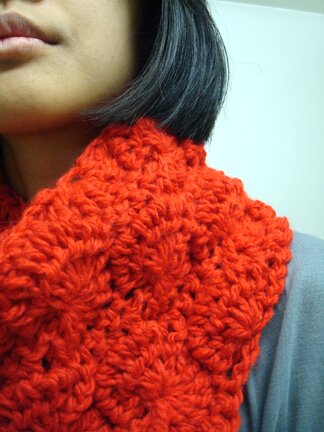 I love the pattern so much that I'm making a tunic with it. A bit of an experiment and it's going to take a while, but I'm excited to see how it turns out.
November is going to be maddeningly busy before it all ends in December, but making time to crochet really helps me feel a bit happier while I'm knee-deep in assignments.
Have a great week, everyone!