Remember I mentioned that I bought a super awesome necklace from City of Craft the other day? This is it, the jelly fish!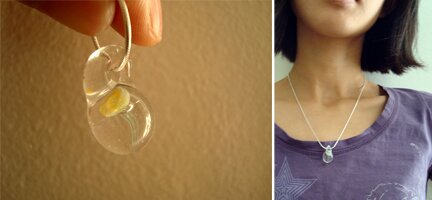 Isn't it spectacular? It's like a water droplet with a tiny jelly fish in it :D (it's all made of glass — when I showed it to people everyone asked me if it were a real jelly fish. No jelly fish was harmed in the making of this, I assure you.) It's made by Tosca Teran, a local glass and metal artist (I am hoping to take a class with her one day!). Never seen anything like this before. So after circling back to the booth several times I finally bought it.
And then it inspired me to make a painting of jelly fish.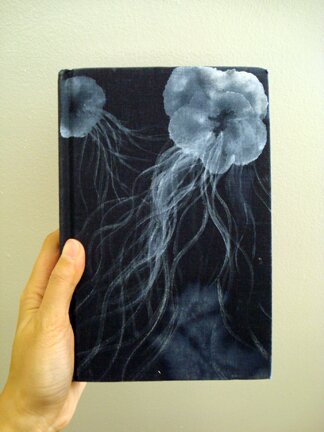 It's painted on the back cover of an old book. See?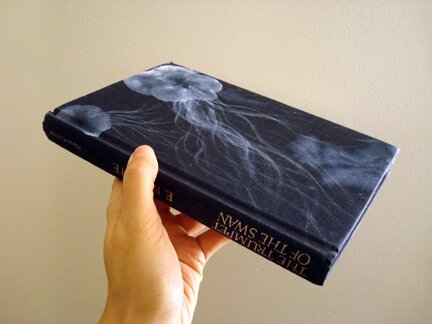 An old book called The Trumpet of the Swan by E. B. White. I love the cover with the writer's signature in gold foil.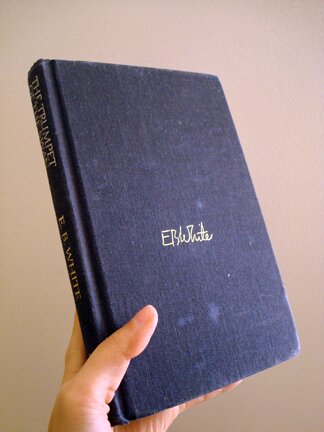 The water stain on the lower right corner was already there when I found the book. Kind of goes with the other two jelly fish. Also has fabulous green end papers :D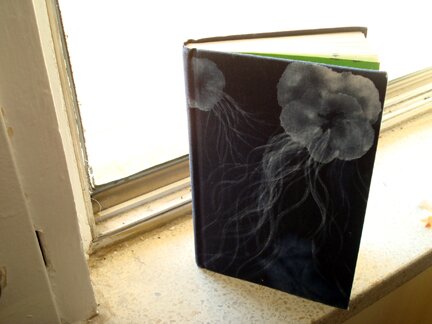 Hope your week is filled with new inspirations!