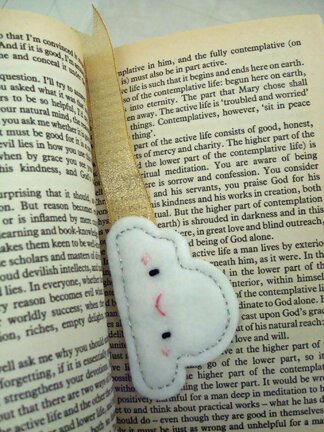 A book­mark I made for my sis­ter. It's safe­ly arrived in her mail­box now, so I can show it to you :D
But it's a real­ly good reminder for myself also. I've been liv­ing under a cloud of wor­ries and anx­ious­ness this week; it's good to remind myself the many good things that are hap­pen­ing and all the awe­some sup­port­ive peo­ple around me, rather than just focus­ing on the few neg­a­tive things.
The book I used for this pho­to is actu­al­ly called The Cloud of Unknow­ing. I brought it home when the church library was throw­ing it out but I haven't read it yet.
Have a fab­u­lous Fri­day, friends!