So! I actually made the mushroom love pin from my last post! here's a close-up picture of it…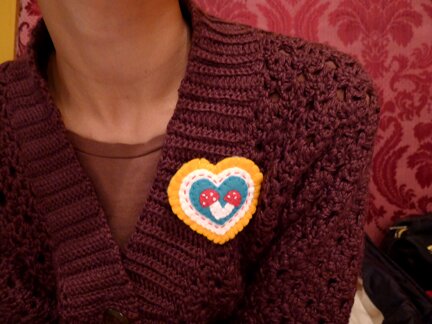 Really enjoyed a morning of hand-sewing. There's something very calming about that. Haven't done it for a while and thinking it would be great to find more projects to sew.
I wore it out to Indian food with Mike for Valentines day :D
We were both unfamiliar with Indian food, so we just tried to order things that sounded interesting, like this fried cheese. I believe it's called paneer.
And of course, butter chicken! :D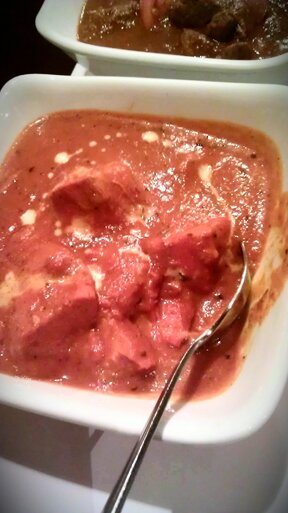 Awesome date and delicious food makes me a happy valentine :D
Have a sweet Friday, everyone!