Well… not exactly Narnia, but certainly the north, and we can always pretend, especially with the awesome lamp posts! :D (you'll see…)
Mike had to work at the Ontario Para Sport Games this weekend, and so I tagged along.
We had a snow cloud above us the whole way there, so the drive was slippery, slow, and and kind of scary…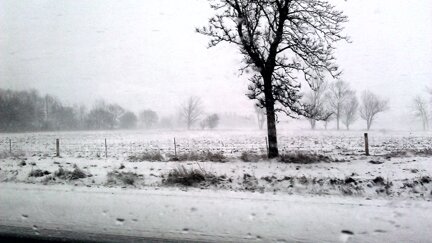 The roads were all covered in snow with ice underneath… but I really like this photo because it looks almost like a vintage print.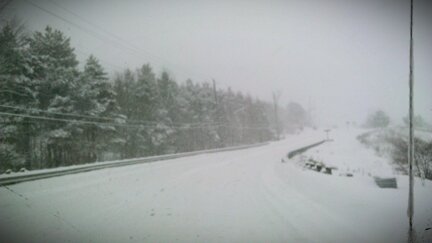 But finally we got there safely. The snow slowed down and the resort we were staying at lit up like a small Christmas village. Note the fireplace in one of the units!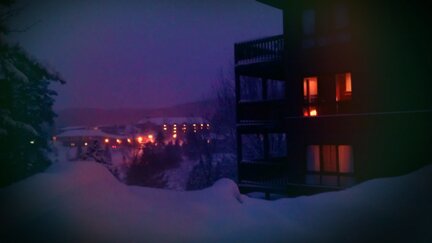 Then we noticed the lamp posts — we were waiting for the resort shuttle to take us to the main building, but maybe Mr. Tumnus will come out from behind that tree and invite us to his cottage for tea…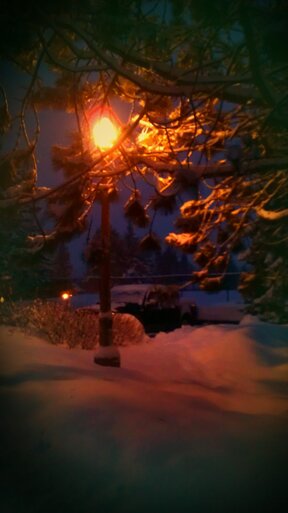 Caught a nice sunset. And the flags, they look like cheerful buntings, were encircling the ponds on the golf course so people don't drive over them on their snowmobiles.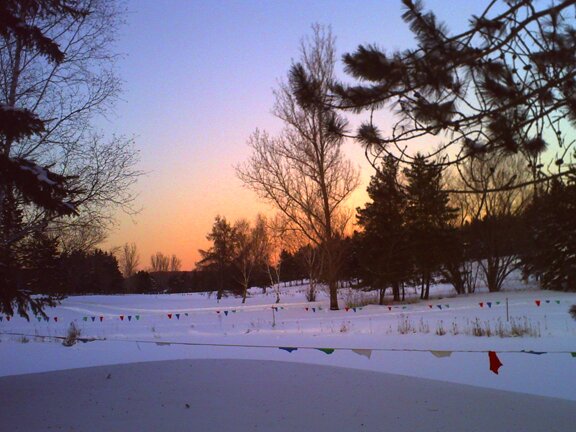 More lamp posts! :D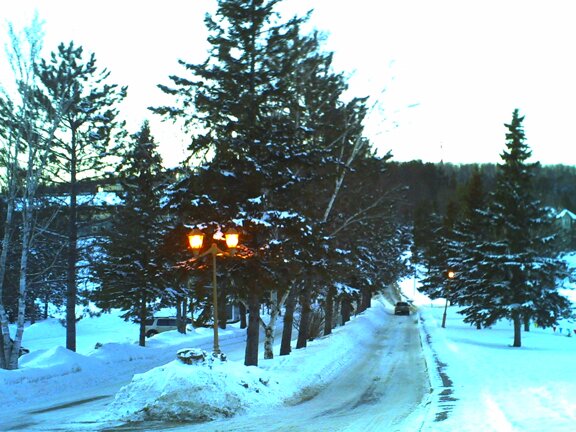 Mike bought a fire log and made good use of the fireplace in our unit, just like in the magazine! :D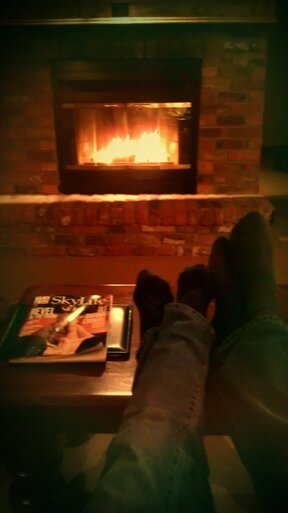 And the next day, while watching a game of sledge hockey at the Summit Centre, I caught sight of this wonderful bronze sculpture by Muskoka artist Brenda Goulet.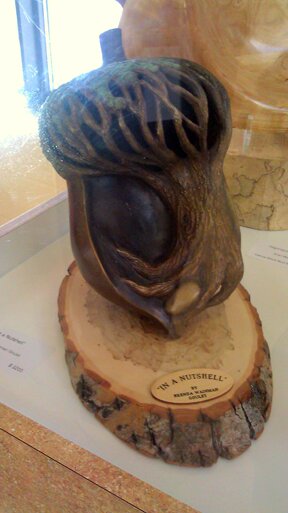 Which reminds me of this quote:
Today's mighty oak is just yesterday's nut, that held its ground.
– David Icke
Hope your weekend was wonderful, and wishing you a great week ahead!