Â
A blog vis­i­tor sent me an awe­some info­graph­ic on ramen :DÂ
It's got fun facts on ramen and recipes! I'm espe­cial­ly intrigued about the dan­de­lion ramen… will need to try that in the spring!
It's also inspired me to make ramen for break­fast this morning…Â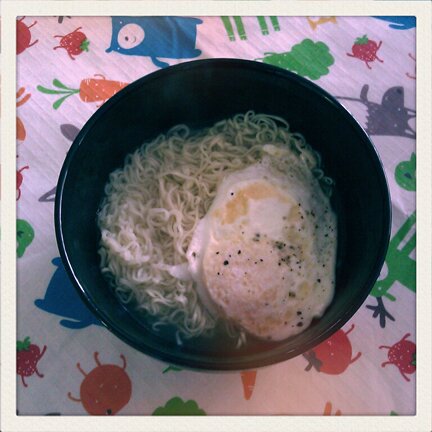 Â
… with a fried egg! :D
That was a good start to my day…
Â
Have a great evening, everyone!
Â
Â