A blog visitor sent me an awesome infographic on ramen :D
It's got fun facts on ramen and recipes! I'm especially intrigued about the dandelion ramen… will need to try that in the spring!
It's also inspired me to make ramen for breakfast this morning…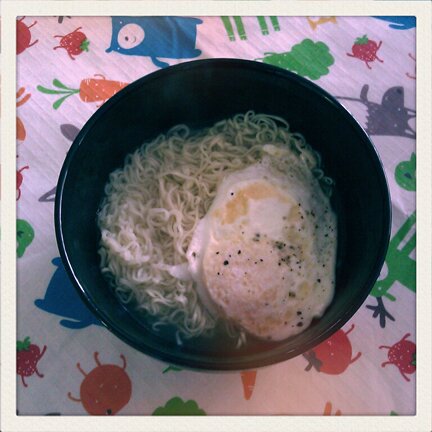 … with a fried egg! :D
That was a good start to my day…
Have a great evening, everyone!