It felt like the temperature went from just above freezing to 25°C overnight in the past week. It was so warm today it felt like July.
Part of me thinks that it's rather unnerving. It is, after all, only the third week of March. But another part of me is thoroughly enjoying the warmth of the sun, the bright blue sky and the plant life coming out of hibernation.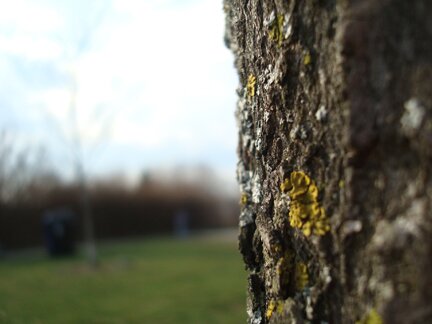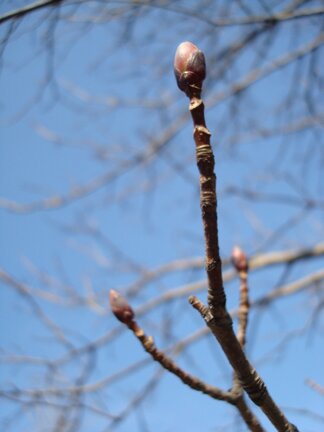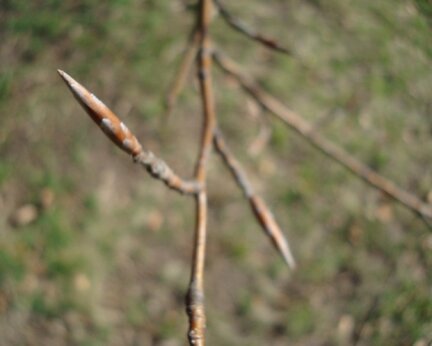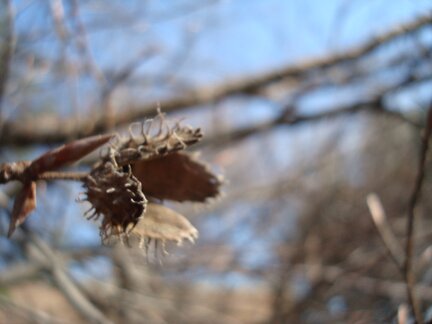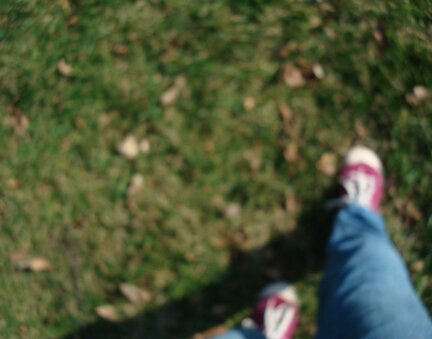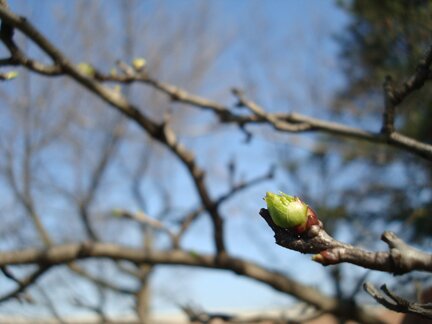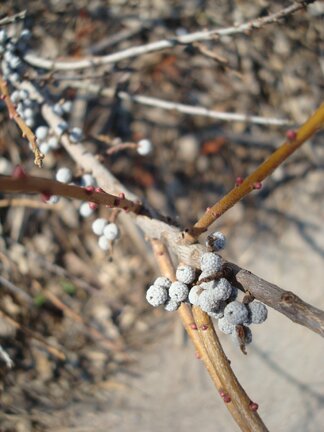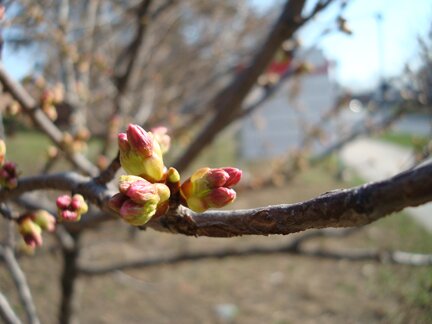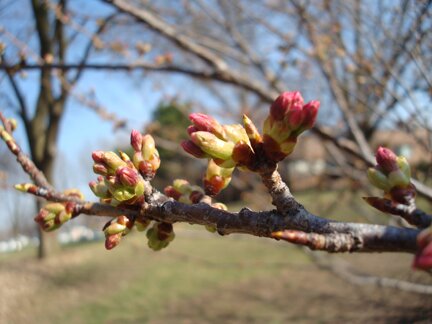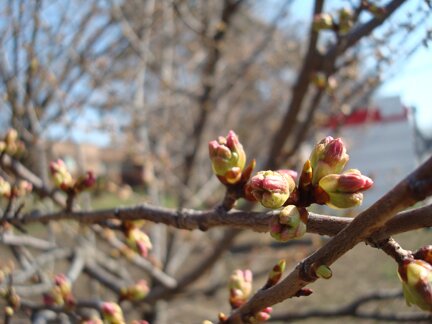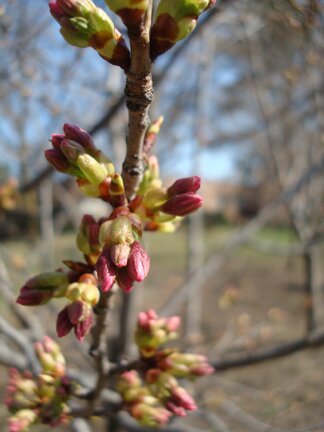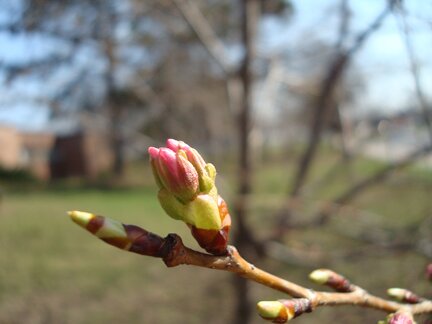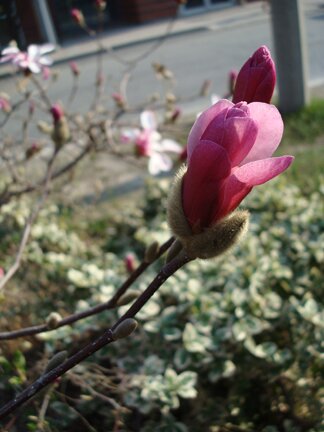 Yes, I took quite a few pictures of the cherry blossom buds :D They're just outside of the building where I have all of my classes this semester, and it's looking like I might see them bloom before the semester ends.
I'm noticing that I'm appreciating nature more and more as I grow older. Not quite sure why that is. But seeing the pink cherry blossoms just filled my heart with indescribable joy.
I hope your day is filled with joy as well.