The hallways in our apartment buildings are pretty dark and grim. There was a new neighbour who moved into the apartment across the hall and she hung a small flower wreath on her door, and it made such a difference! So, inspired by my neighbour, I decided to make a small flower wreath for our door too! I took the idea from the floral party hats on Oh Happy Day.
Ta-da!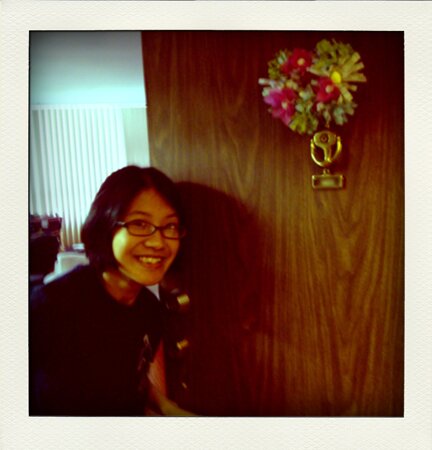 A close up of the tissue paper flowers. If you look carefully you'll see the half-ripped neighbourhood watch sticker I was attempting to cover with the flowers.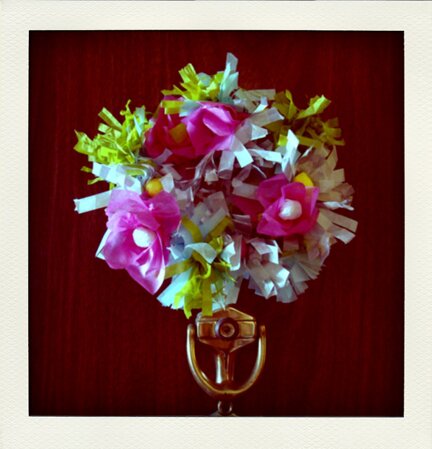 And I actually did make floral party hats. We were going to a wedding shower for a friend this week — so exciting! I love weddings.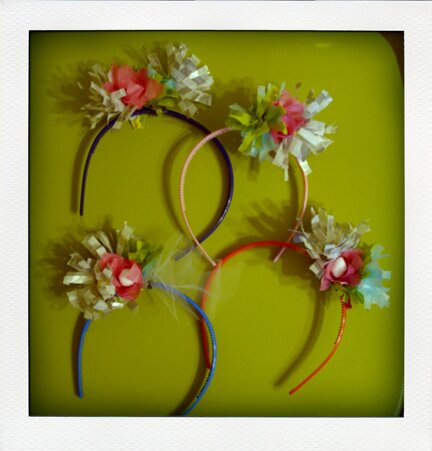 The one with the bit of tulle is for the bride-to-be — here she is! :D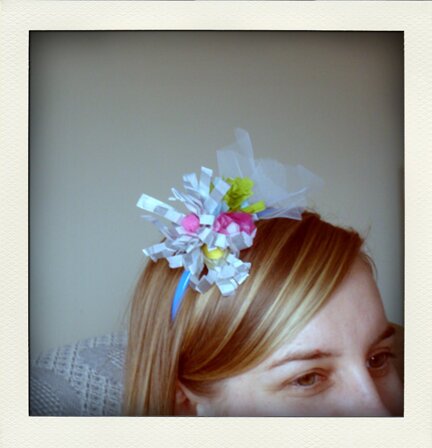 And us party-goers :D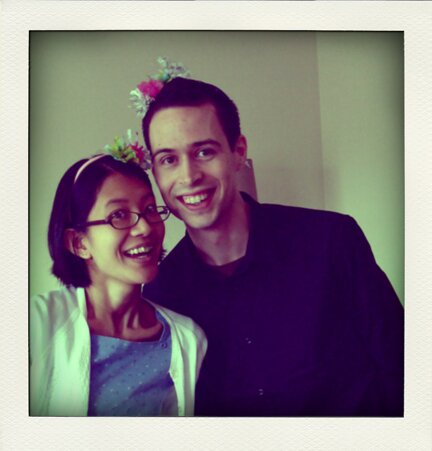 Cakes at the party! They were as pretty as they were delicious.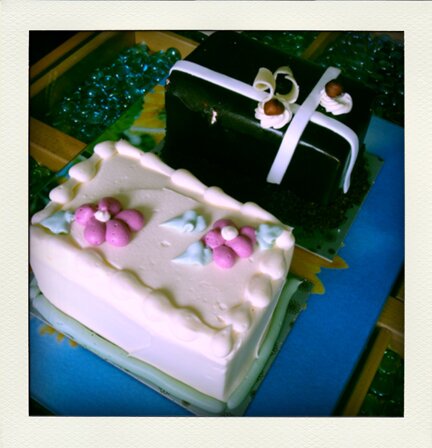 And when we got home I continued partying with a friend who came over to make a collage thank-you card for a prof (art-making parties are the best kind of parties!), and she so kindly brought over some macarons!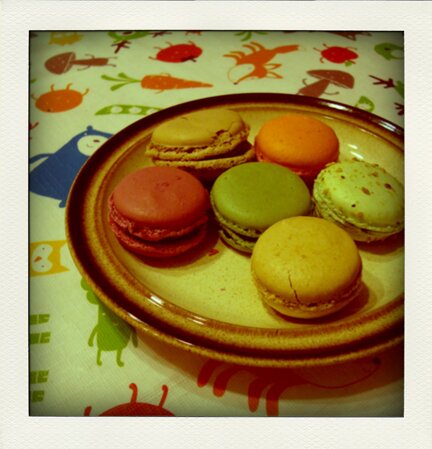 Feeling totally spoiled! And the card we made was so totally awesome!
Wishing you a wonderful Tuesday!