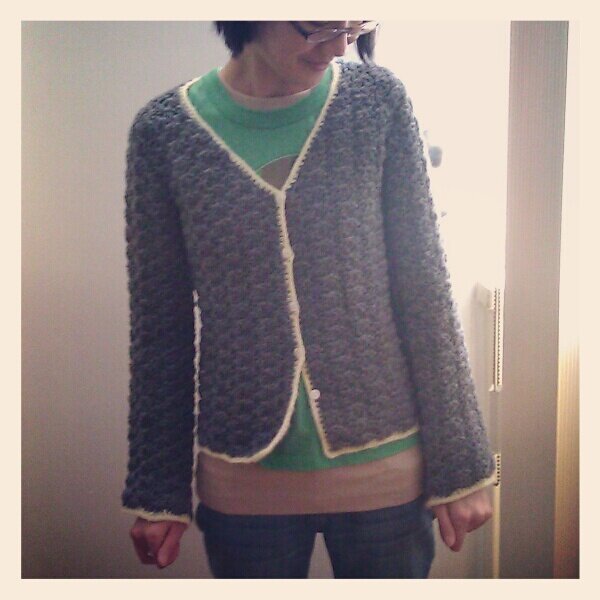 Have been looking for an all-purpose cardigan a while. You know, a cardigan that will go with anything. I followed this pattern, and used a neutral grey wool, with a soft yellow border to make it a bit more interesting.
I made it over the past month while working on final papers. It kept me from losing my mind :)
And now that school is out I've been experimenting on a new pattern for the blogiversary of genuine mudpie! I know, I'm a month late (it was sometimes in the middle of March, but I was so busy it came and went before I realized it), but I suppose better late than never! It's my very first garment pattern, will be posting it once I have it blocked and photographed :D
Also went on our annual cherry blossom viewing this weekend! Will be posting about that soon as well. Lots of blogging to do this week! :D Yay end of semester!
Have a great start to the week, everyone!