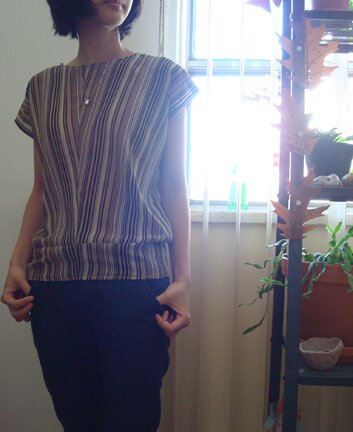 I made this from an old skirt that was passed on to me :D
It's inverted — the hem made the shoulder/neck, and the waist is still the waist.
Actually, the band of fabric around the waist wasn't in the original skirt. I cut too far below the original waist to avoid the zipper, but that made the shirt too short. So I later sewed on extra fabric to extend its length.
Have a sweet evening!