Comfy floor poufs pattern from Pickles.
Make a bunch and we can have a deep sea jelly fish parade! :D Plastic bag jelly fish by Casa Haus.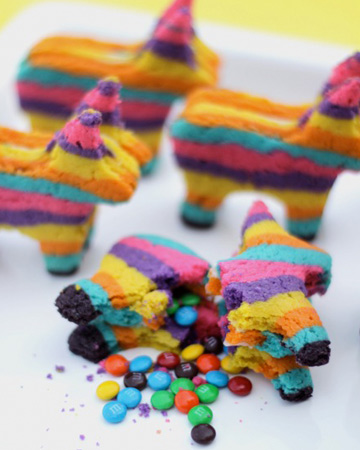 These have made their rounds on pin boards and blogs but they're so awesome I have to post them again — pinata cookies! Recipe on She Knows.
Pretty self explanatory. By Aunt Peaches.
Not that I have the skills to make them but these are gorgeous! Succulent cupcakes on Pixel Whisk.
Love this simple wallet. By The Purl Bee.
Also from The Purl Bee, a cap sleeve lattice top that maybe I can knit!
A wooden fence glowing with colourful marbles. By Garden Drama.
This is pretty crazy. Pancake art spotted on Curbly.
Have an awesome start to the week!