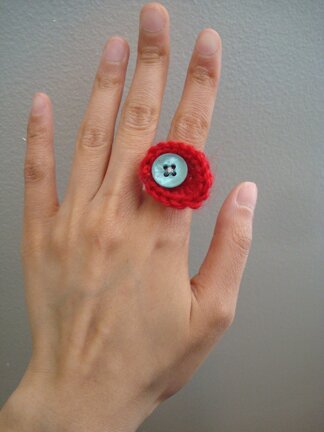 Mak­ing more stuff for my friend Jes­si­ca's shop. This sim­ple ring was my favourite out of the batch. I called it the robin's egg.
Love the red and teal togeth­er. The but­ton is iri­des­cent. Even used a metal­lic thread to sew on the but­ton for a bit of sparkle. Was tempt­ed to keep it but I don't real­ly wear rings oth­er than my wed­ding band.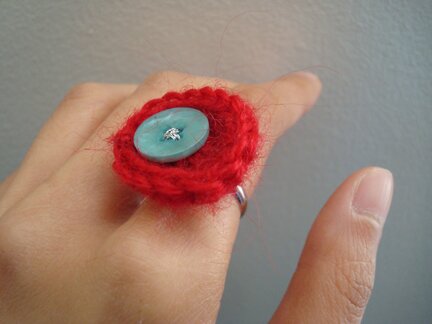 On anoth­er thought, I think I will bring it home if it does­n't get sold by the end of the month :P
Some cher­ry blos­som rings.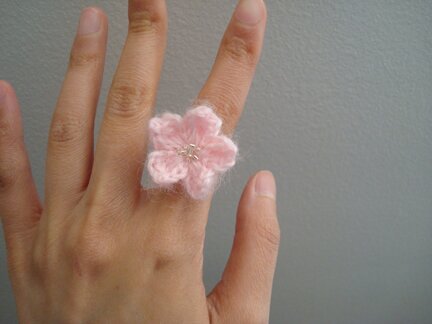 Made ring stands for them out of an old birth­day card I received.Â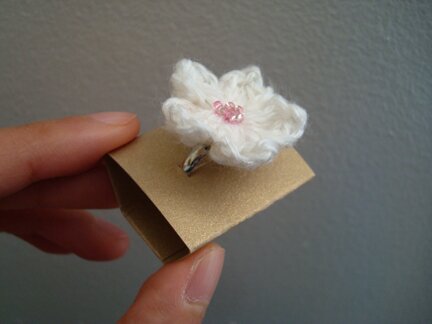 Tried some­thing new and made fab­ric cov­ered but­tons. My friend who is the shop own­er said that ear­rings are pop­u­lar. Have been want­i­ng to try mak­ing fab­ric cov­ered but­tons for a while, but haven't found a trust­wor­thy glue to attach but­tons to ear­ring posts. When I told my friend that she said, "mak­ing dan­gling ones!"Â
Great idea, Jess! :D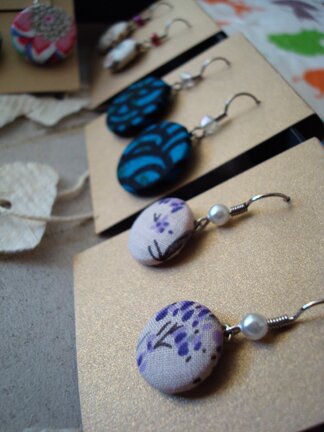 The ear­ring wires came with plain met­al beads, which I swapped out for oth­er kinds of beads to go with the fabric.
I also don't have a fab­ric but­ton mak­er, so I cov­ered the back of the but­ton with some hand sewing, with a wire hoop sewn in for dangling.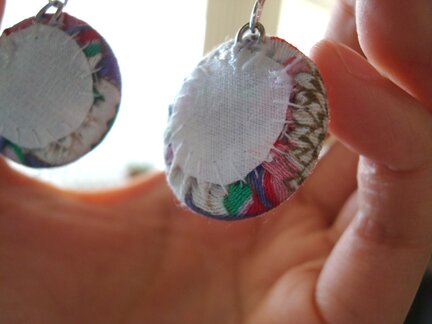 It's quite a pleas­ant med­i­ta­tive process actu­al­ly. I'm hop­ing to make more. Now when­ev­er I look at fab­rics my mind would think: how would that look on a button?
The spring gar­den brooches were sold out! :D (I only made two, but still.) So I restocked with moon flower brooches.Â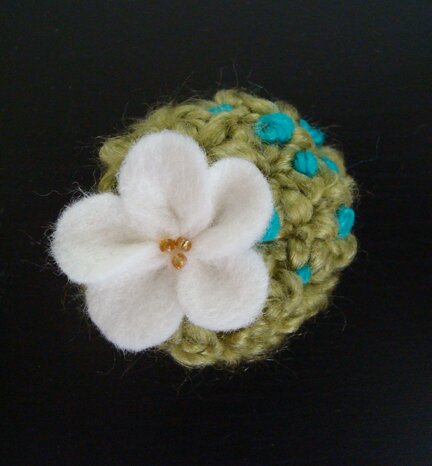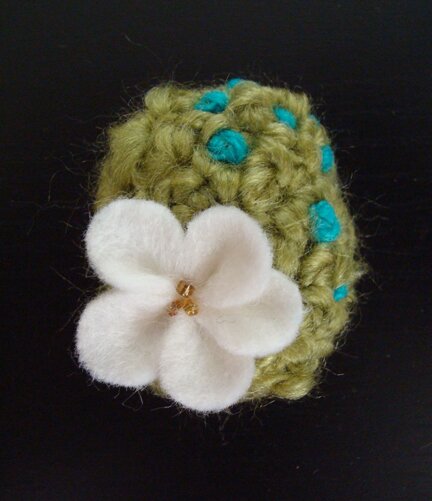 I made up that name, moon flower, but I lat­er looked it up and they do exist! I've seen them in a park before and called them origa­mi flow­ers because of the way the petals are fold­ed togeth­er. Here's a video doc­u­ment­ing how it unfolds at night­time. It's quite magical.
Alto­geth­er now :D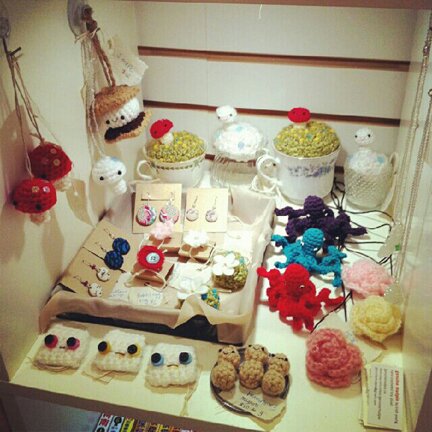 Real­ly hav­ing fun with this new ven­ture. So grate­ful for the opportunity!Â
Have a hap­py Wednesday!