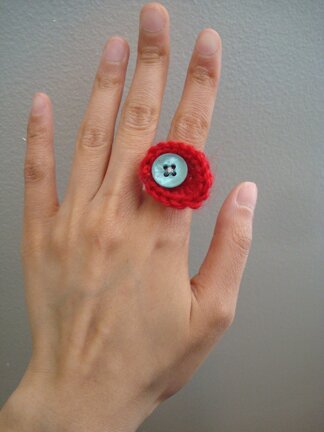 Making more stuff for my friend Jessica's shop. This simple ring was my favourite out of the batch. I called it the robin's egg.
Love the red and teal together. The button is iridescent. Even used a metallic thread to sew on the button for a bit of sparkle. Was tempted to keep it but I don't really wear rings other than my wedding band.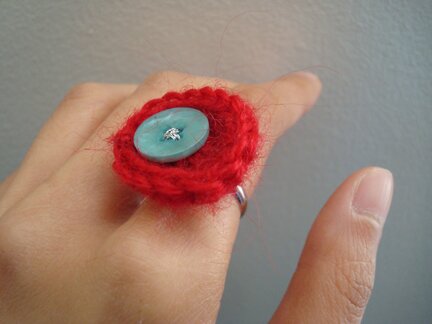 On another thought, I think I will bring it home if it doesn't get sold by the end of the month :P
Some cherry blossom rings.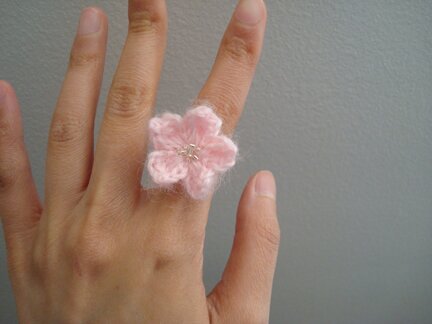 Made ring stands for them out of an old birthday card I received.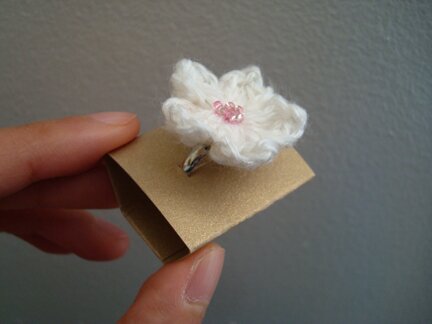 Tried something new and made fabric covered buttons. My friend who is the shop owner said that earrings are popular. Have been wanting to try making fabric covered buttons for a while, but haven't found a trustworthy glue to attach buttons to earring posts. When I told my friend that she said, "making dangling ones!"
Great idea, Jess! :D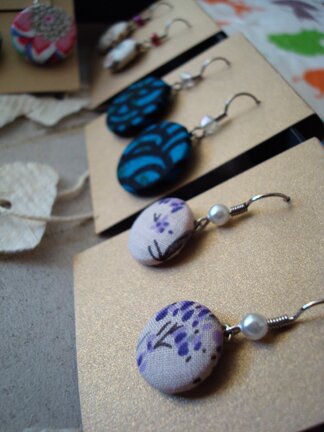 The earring wires came with plain metal beads, which I swapped out for other kinds of beads to go with the fabric.
I also don't have a fabric button maker, so I covered the back of the button with some hand sewing, with a wire hoop sewn in for dangling.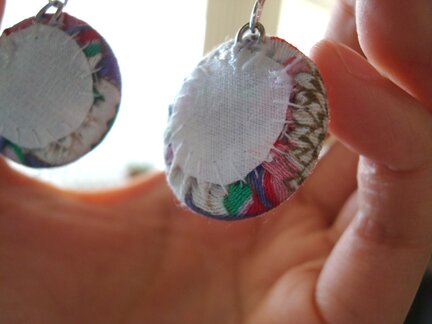 It's quite a pleasant meditative process actually. I'm hoping to make more. Now whenever I look at fabrics my mind would think: how would that look on a button?
The spring garden brooches were sold out! :D (I only made two, but still.) So I restocked with moon flower brooches.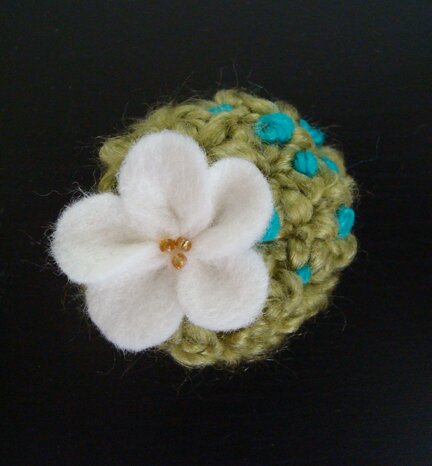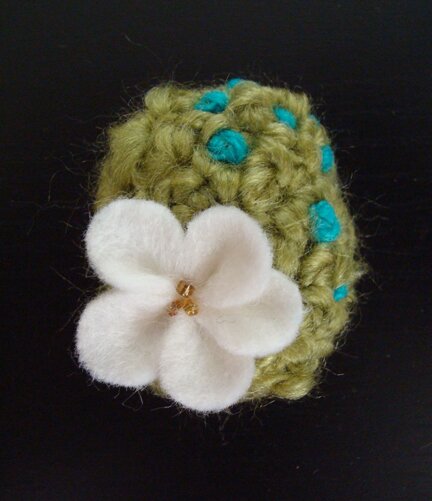 I made up that name, moon flower, but I later looked it up and they do exist! I've seen them in a park before and called them origami flowers because of the way the petals are folded together. Here's a video documenting how it unfolds at nighttime. It's quite magical.
Altogether now :D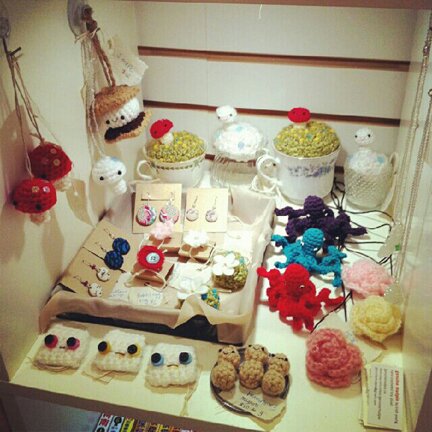 Really having fun with this new venture. So grateful for the opportunity!
Have a happy Wednesday!