This is the third time I've taken something apart to reuse this yarn. I used it to make this jacket (too clunky) and this sweater (too big). The yarn is getting all fuzzy and splitty with all the unraveling.
Hopefully this is the last time. This IS the last time. I'm in fact quite happy with how the latest sweater turned out. It fits well. (using a new photo background too, you see :D)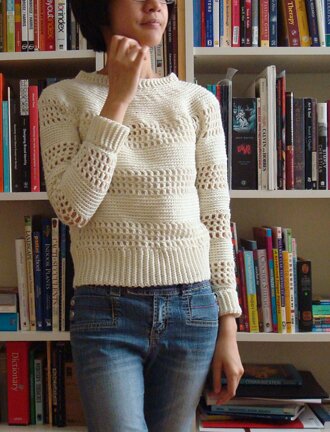 I like how the rows of mesh line up on the bodice and sleeves. Kind of a geometric feel.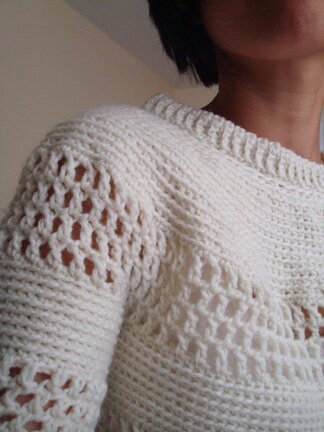 The pattern is from the May/June 2012 issue of Crochet Today magazine.
Now I just have to wait until fall to wear it :D
Happy Tuesday!