I've said it before, and I will say it again — Value Village is a magical place.
:D
It truly is! I have a pair of capris that I tried to turn into shorts, but then I cut too much and it was too short, so I thought I could lengthen them with some hem trimming. And I thought some vintage fabric would look cool. So I had in my head this vision of a yellow floral vintage sheet and looked through hundreds of listings on Etsy but couldn't find anything I wanted.
So I thought I'd make a trip to Value Village and give it a try. And it was right there, waiting for me on a hanger in the linen department…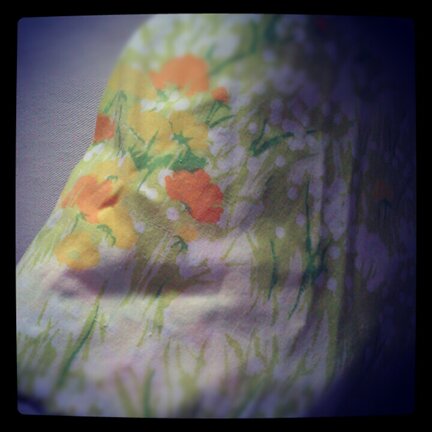 It was perfect! Not only was it the pattern I was envisioning, it was also a ginormous king size sheet for 4.99! There are parts of it that are more yellow and parts of it more grassy green. I think I'm going to make a 1960-esque sun dress with the rest of it :D
I got so carried away trying to find a sun dress pattern I almost forgot about trimming the shorts. But here they are :D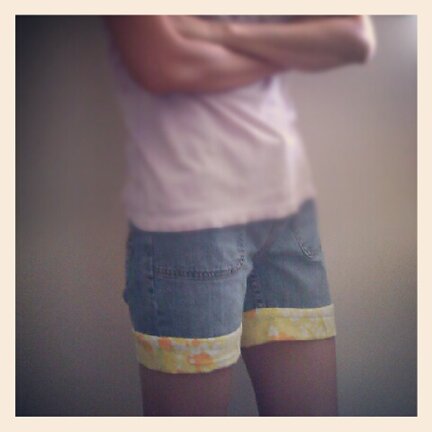 Lovely pattern, eh?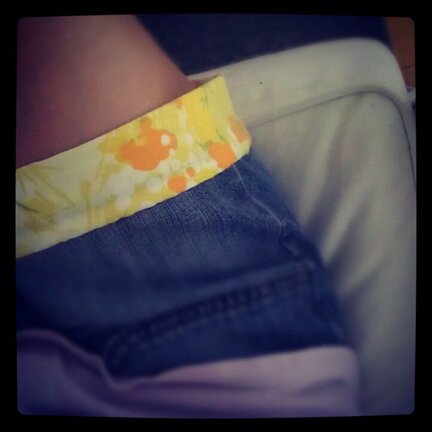 Also from the linen department I found a pillow case made of a very light fabric with leaf patterns. I've always wanted a leaf pattern top :D (I used a square blouse pattern like this one.)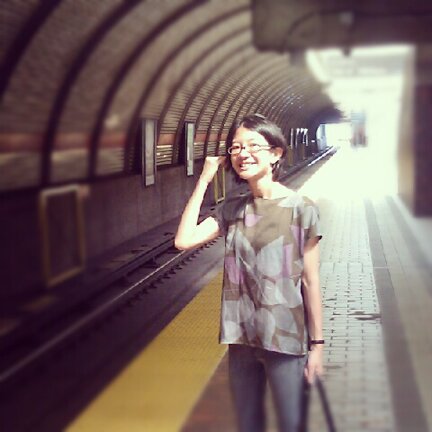 That's not it. On my way out of the linen department I spotted this… *gasp*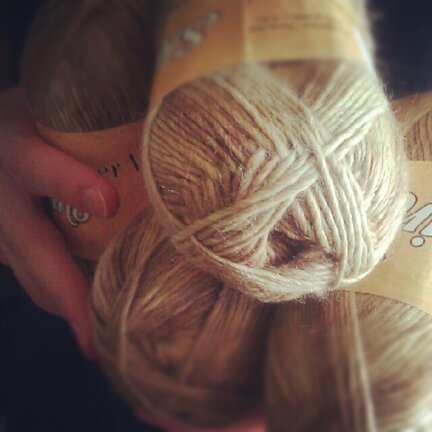 YARN!!! It's YARN!!! 4 skeins of this soft mottled brown/tan wool for 2.99. It kinds of look like roving, but it's 30% wool + 70% acrylic. Don't know what I'm going to make with it yet, but I like the colours a lot.
See? Value Village is a magical place :D
On a separate note, it was my niece Lucy's first birthday last week and I mailed this to her…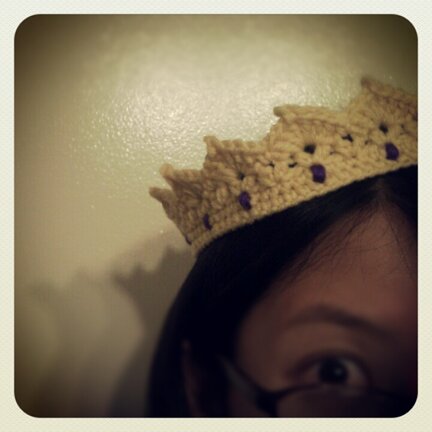 Because she's also known as Queen Lucy (as in Queen Lucy of Narnia). And because it might be useful for future dress-up games. I made it following this pattern. It can be quite a versatile crown for a queen, king, princess, prince, or other royalties.
I was going to sew on some buttons, but then I thought buttons could be choking hazards. So I embroidered with some purple yarn instead.
I don't think Queen Lucy would mind me trying on her crown to show my blog friends.
Mike and I later got a photo her wearing it and spinning :D
Have a wonderful week, everyone!