About a week ago I decided to start a painting project. To reacquaint myself with paint. I decided to paint one square (4″ x 4″ ‑ish) a day for a month (30 squares).
Because part of my work involves facilitating art groups. People in the group work on painting projects. I work with them on the painting projects. I encourage people to paint (amongst other art things). But I don't really paint in my own time.
I'm taking a summer course and the prof once said, "don't ask your clients to do things you wouldn't do yourself."
I don't usually call the people I work with "clients", but that's not the point.
The point is, I don't paint. So I feel like a hypocrite.
So, I was cutting canvas square for a project for the group and I came up with this square-a-day idea.
It's a bit of discipline, but it's fun so far. I try to paint whatever comes into mind and not give it too much thought. But usually I have an idea of what I'm going to paint ahead of time. I try to be spontaneous and accept the final product for what it is. Ideas that I try to promote in my work.
Some have titles, some don't.
So this is the set up, on the kitchen counter. Not that I don't have other spaces, it's just near the sink.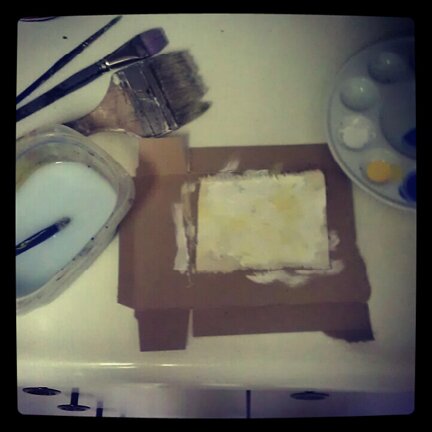 Day 1, I was glancing at my hat as I was getting ready in the morning.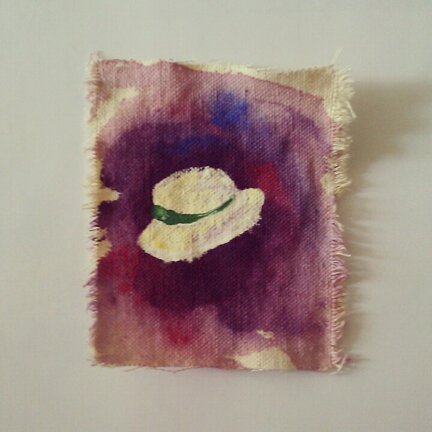 Day 2, Red Wing. I was looking at a place mat leaning upside down on the kitchen counter. Reminded me of the resident red winged black bird in the nearby park.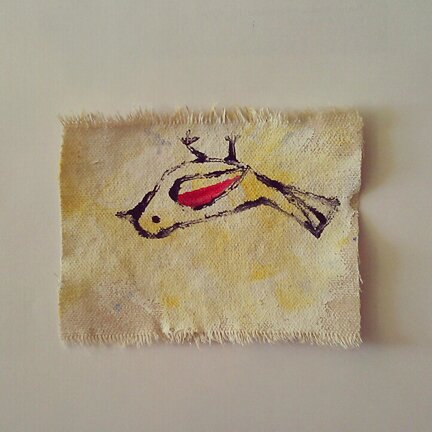 Day 3, Ghosts. Inspired by an Instagram photo I saw. But kind of got frustrated by the way the watered down paint blotches on raw canvas. Ended up rinsing the painted canvas under the tap and finished with just a few strokes of darker blue because I couldn't deal with it anymore.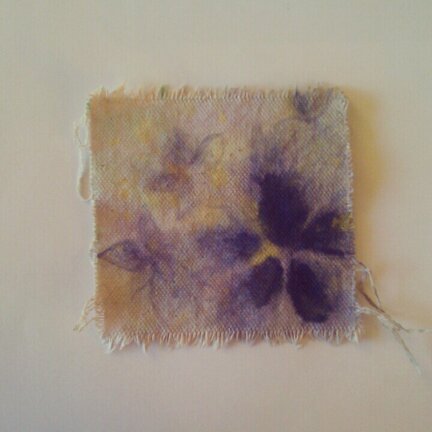 Day 4, blending the background was pleasant.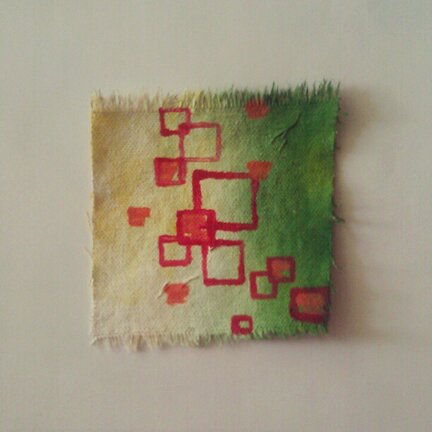 Day 5, The Observer? Also reminds me of the humans in Moominvalley. Was just experimenting to see if wax crayon/ink scratching work on canvas.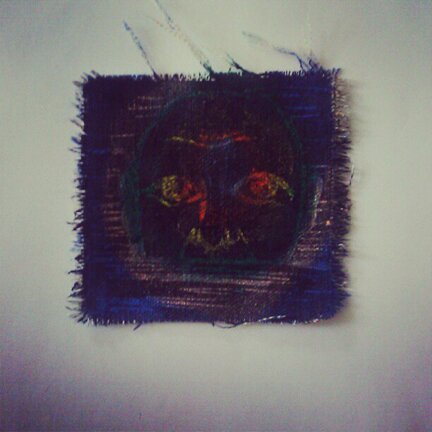 Day 6, ce n'est pas un œuf. Thought I would try to paint from some kind of still life. In this case, an egg.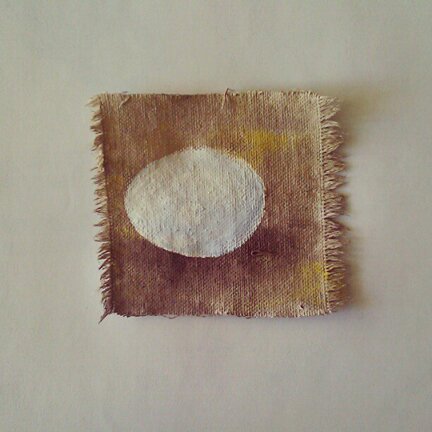 Will keep you posted on the project! :D
Have an awesome weekend!