These clues may be more fun to look at :D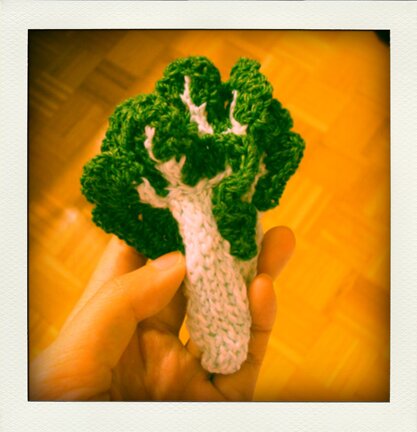 There's a bok choy to be added…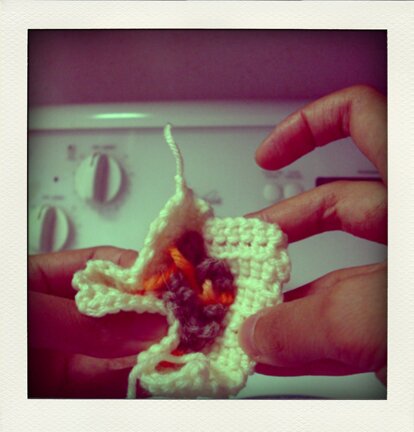 … and wrapping a few yarn wontons to add to the mix!
By the way, have you seen these fascinating crochet vegetables by Japanese artist Jung Jung? My mind is blown!
Lampshade, planter and Christmas tree are awesome guesses! :D (Actually, Mike was saying that it was starting to look like Charlie Brown's Christmas tree)
Mystery project to be revealed tomorrow!