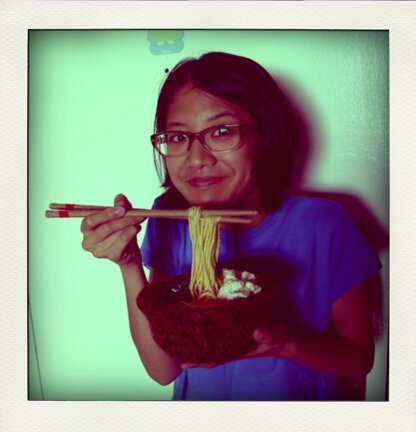 Wonton noodle soup!! :D
But wait, here's the trick…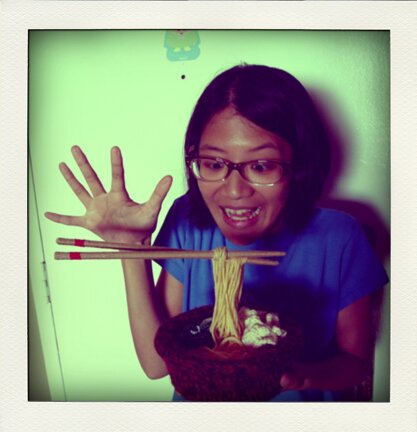 Look, ma! No hand!
It's a collaboration — my friend Jenn came up with the idea, and I made it with yarn :D It's for a community yarn bombing project organized by Wise Daughters Craft Market. The exhibition will then move to Harbourfront in October! :D
Here are better pictures of the noodle bowl…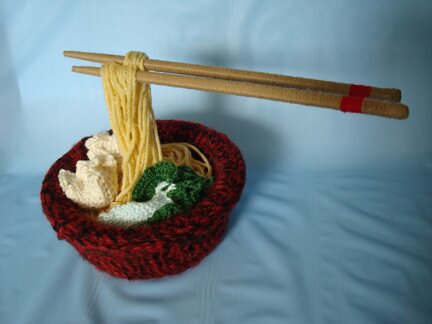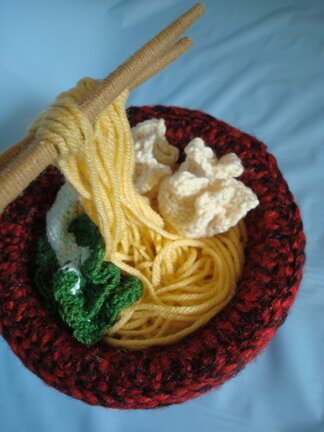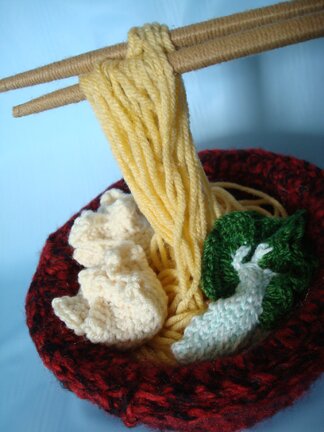 The chopsticks are actual chopsticks wrapped in yarn. I glued about 1/4 of a skein of yellow acrylic yarn to the bowl with hot glue. Also put a few rocks at the bottom so it doesn't get blown away. The organizer said that the exhibit will be in a covered but outdoor area, hence the drain holes I mentioned earlier, in case of heavy rain (it was Mike's idea :D).
Here I am with the display at Wise Daughters!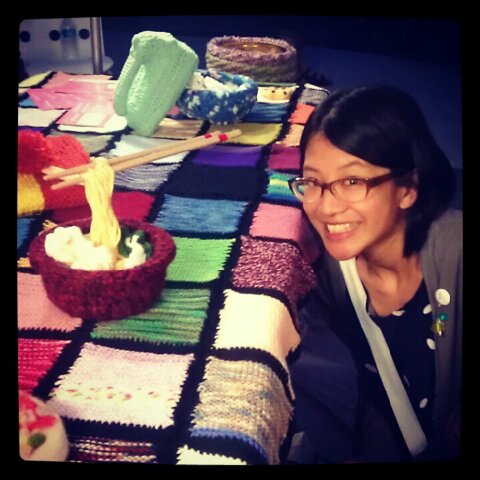 The rest of the scene looked fabulous! (I especially love the window, and the dog on the rug is also made with yarn!)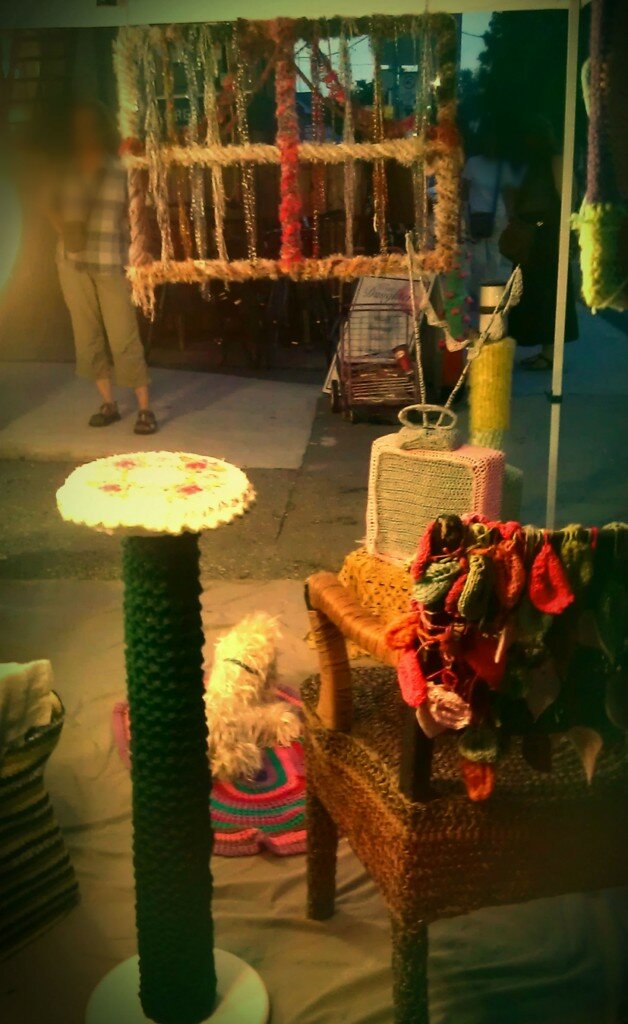 The Junction Design Crawl was happening at the same time in the neighbourhood, so we visited other fun exhibitions and activities. At the Telephone Booth Gallery we visited the Carl Wagan Bookmobile (an awesome invention!) and earned badges making s'mores… (I couldn't get the lighter to work… got some help from the ranger, who happened to be one of my former printmaking teachers from art college! :D)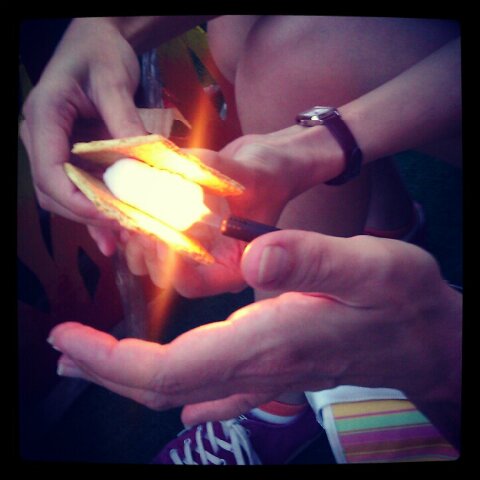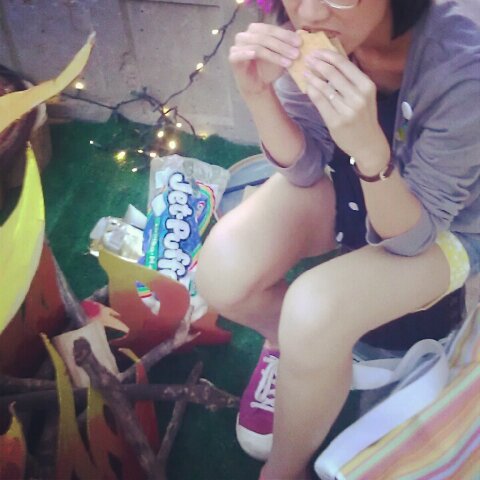 Make also learned to make a book (inside the wagon!) and earned a bookbinding badge!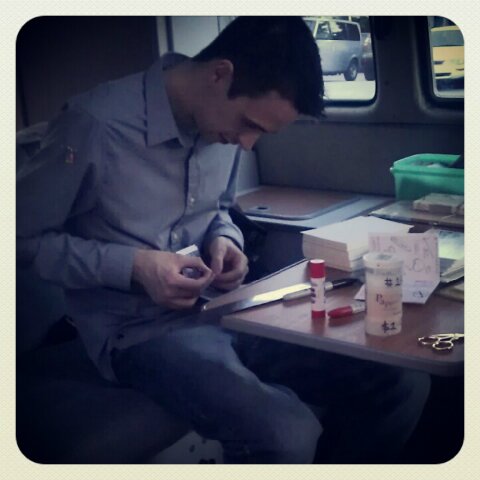 We both made friendship pins and earned friendship badges (you can see me wearing them in the very first photo with the noodle bowl).
Down the road we found an installation made of (lots and lots of) paper cups by Mason Design.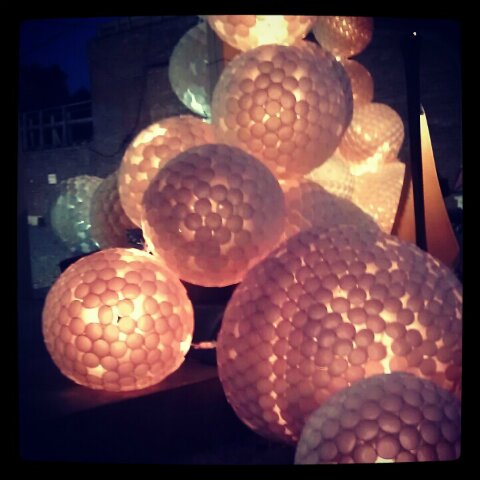 A fun-filled night!
Thank you for all the great guesses for the mystery project, everyone! They make awesome project ideas! In fact I think I might take the planter idea and make it into a prop for my shop-in-a-cubby for the upcoming holiday season…
Wishing you an awesome weekend! :D