Not much to report lately. Still trying to get a rhythm of all the different (and some new) projects and timelines this fall.
But at the end of the summer I did manage to finish a new set of magnets. The idea of it has been lingering in my head for a while. Tea time! :D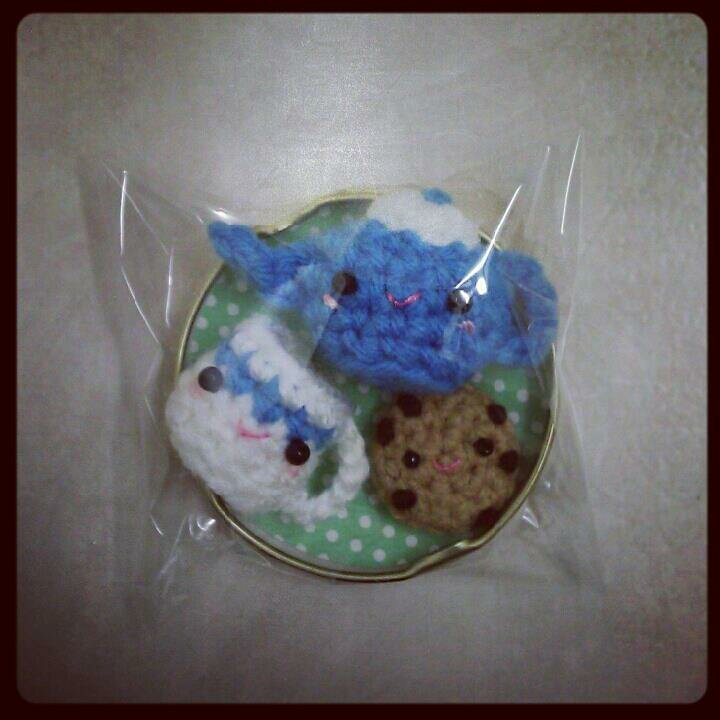 Forgot to take a photo before I packaged it up for the shop, the shape of the teapot is a bit obscured by the plastic, and you can't see the tea in the teacup (it's made with yarn the same colour as the cookie)… will have a take better photos if I make another set. Quite proud of the teapot, I must say!
And last week I saw this squirrel eating a pretty sizable chestnut.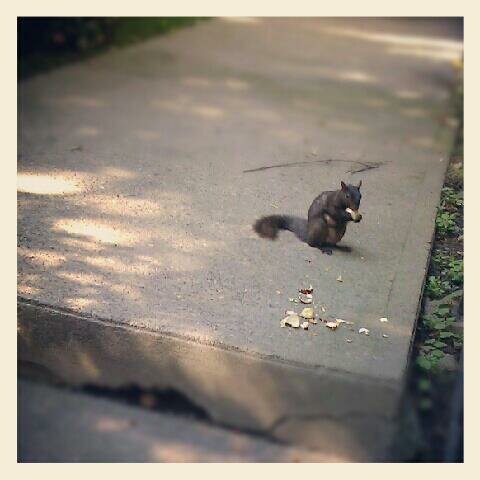 He was so focused and still that I was able to take a picture of him (maybe it's a she…?). And here he is, having peeled off all the shells and enjoying the chestnut.
I love chestnuts too.
Yesterday, I tasted ground cherries for the first time! :D
(found this nice picture here, with recipe! :D)
Intense flavour for such a small fruit!
New discoveries everyday.
Thinking maybe I need to come up with a daily art practice in the midst of this busyness (which means it would have to be very short, so the square-a-day project wouldn't work very well — but I think it's important for me to take the time to pause and make something). Will keep you posted! :D
Have a great weekend, everyone!