Was investigating the idea of wet felting as a possible group activity last night. The tutorials I read said that a felted bead takes about 30 seconds to a minute to make, so I thought, I'll just give it a try now! I have a bunch of roving and there's plenty of dish soap.
But after an hour of rolling felt between my palms nothing really came together. Just clumps of shapeless fuzz that aren't sticking together (they will be put into good use as stuffing for plushes). Possibly because I was trying to see if it would work with lukewarm water, because it won't be possible to use boiling hot water in group.
Then I read a couple of tutorials of making felt bracelet with kids, and it involves warm water, so I thought I'd give it a try.
It was indeed a lot easier. Here I am rolling the ends together on my own wrist. It was quite fun.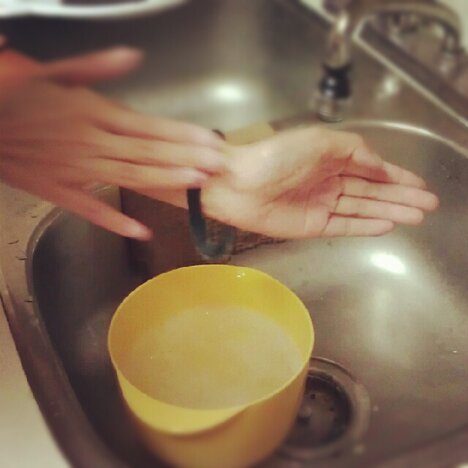 It turned out a bit big so I thread (or more like force, with the aid of a piece of wire) a red wooden bead onto it.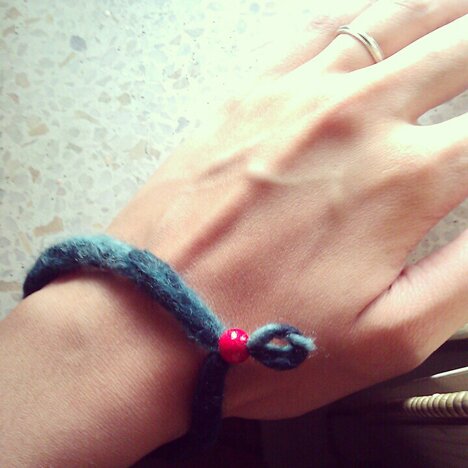 It feels very soft.
Have a great weekend, everyone!