Thank you so much for your enthu­si­asm and sup­port for the craft-along par­ty! I'm so excit­ed :D Will post more details in the first week of Novem­ber — stay tuned! :D
Had an idea for mak­ing but­ton ear­rings. I have a mixed bag of vin­tage but­tons, many of them make inter­est­ing ear­rings (I think) but there was only one of each. So I made a pile of sin­gle studs for the shop. I often wear dif­fer­ent ear­rings on each ear, so I hope there will be peo­ple who like them as much as I do. But I also would­n't be too upset if I get to keep all of them. Espe­cial­ly the sweet orange rose. I was so tempt­ed to keep it for myself.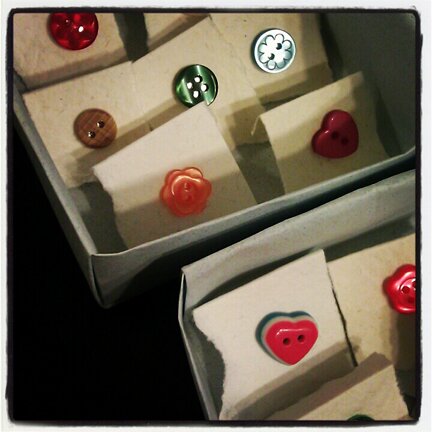 And I made pairs of but­ton ear­rings. Very simple.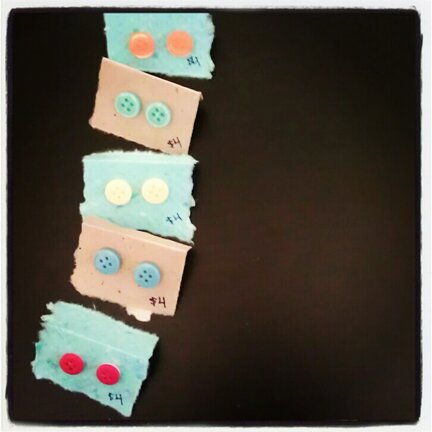 Have a great start to the week, every­one! :D