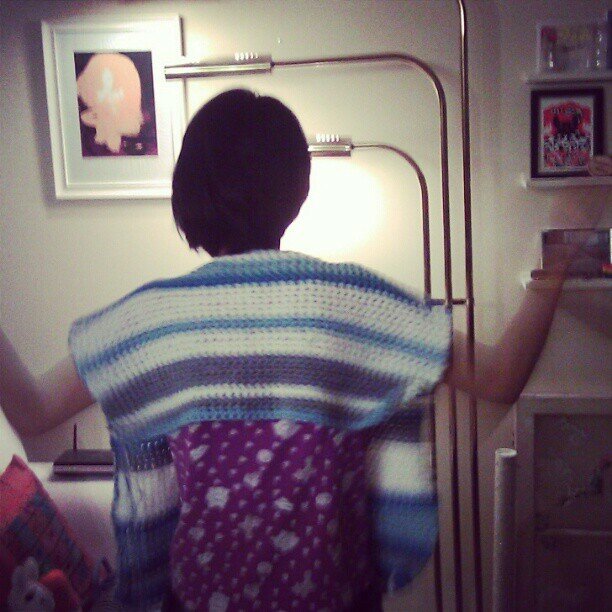 Sky sweater is three-quarter of the way done. First sliver of blue sky in over a week. Just hoping that electricity and heat will come back on for the parts of the world that's been affected by the hurricane, and that everyone will be warm and safe.
And a fabulous small crochet project I came across recently — miniature crocheted desserts! Thought it might be an idea for the upcoming craft-along party :D The pattern is in Dutch, but the writer has generously provided a link to an English version. If you scroll down to the bottom of the post you will find other kinds of dessert patterns too! All very cute.
Bye for now, more party ideas coming soon!
Take care!