I made this for my good friend (and talented artist!) Kityan, because it was her birthday. I couldn't help but made myself one too.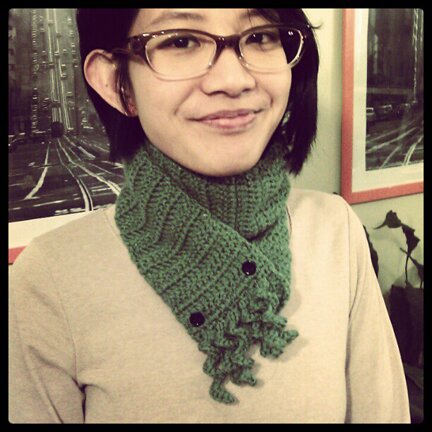 It came from this pattern on Ravelry. I made mine a bit shorter, with velcro to keep the ends together, and also lined the back of it with fabric. The one for my friend has polka dots. Mine's from an old shirt that got paint on it, with tiny purple flowers. I really liked that shirt, so I'm glad to be able wear it again in an other form. Perhaps tiny purple flowers are not something that we think a cthulhu would like — but one never knows! :D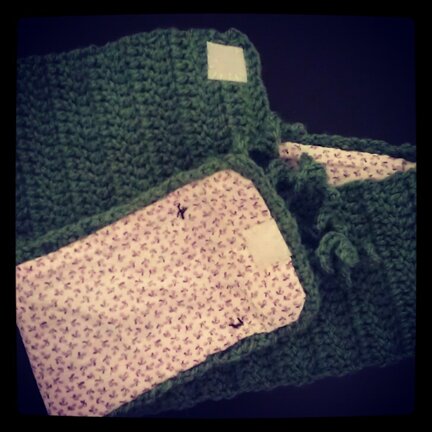 Have a great Monday!