It was a really long and busy week last week, in the process of getting everything done before the holiday season.
I got home after a very long day, and I made something.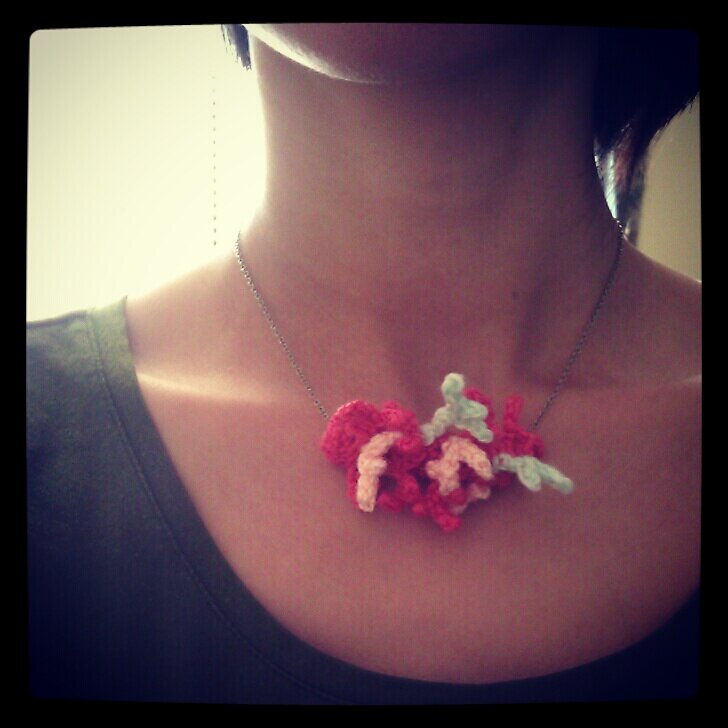 Corals! Here's a closer look.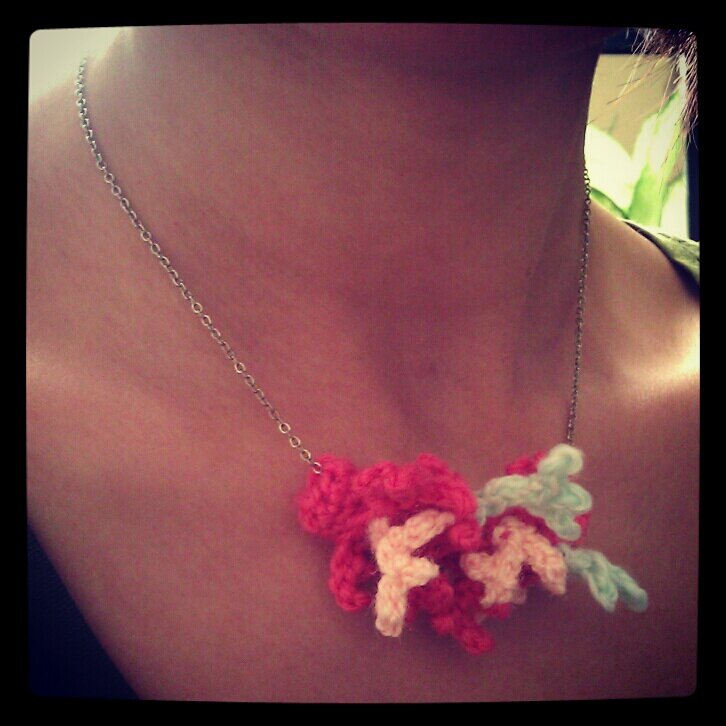 Actually, this idea came to me when I was travelling home on the bus and I felt that I would feel much better and more energized if I can just make it. I basically crocheted a tube, and crocheted corals on the tube all around. I then threaded the chain through the tube to make a necklace.
There's something very meditative about crocheting corals.
I've had a good weekend after the long week, enjoying some Christmas festivities (photos to come!). Everything is winding down this week, getting ready for the holidays :D
Hope your week is filled with things that nourish you.