Just a few quick gifts — for others and self :D
Photo snowglobe ornaments! From Photojojo.
Snow globe soap dispensers! One could totally use small plastic dinosaurs instead of Christmas village people! From Mad in Crafts.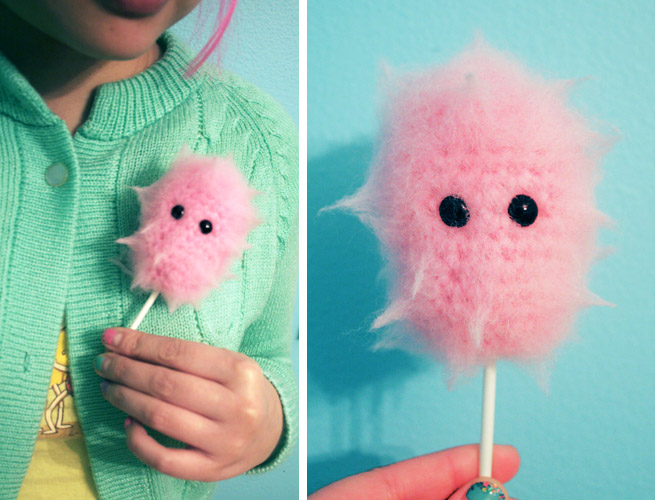 Cotton candy plush! From Twinkie Chan.
Dinosaur planter, made from plastic dinosaur from the dollar store. From Carrieelissa.
Such lovely top, with buttons on the back. From C & C.
Simple headwrap, via Smile and Wave (scroll down for downloadable pattern).
Hope you're having a lovely weekend! :D