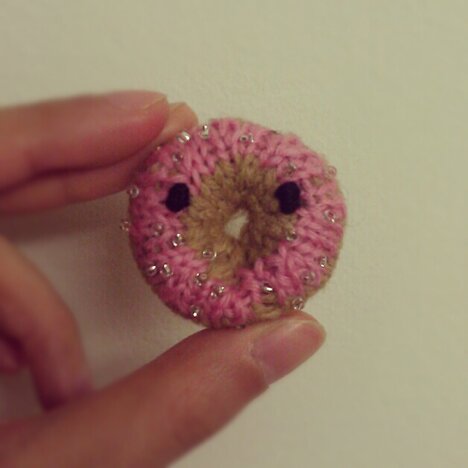 Part of my Christmas present for Mike this year is a knitted tiny donut from a Mochimochi Land pattern. Because it looks a lot like the donut in the Excel gum commercial (I can't find a better quality video of it, but this version of the gum commercial is extra special because it was filmed at Dupont subway station in Toronto, which is also one of Mike's favourite subway station, featuring two large glass tile mosaics of giant flowers :D) and Mike really likes that donut.
Close to Christmas we got into a conversation about sprinkles, and Mike mentioned that metallic sprinkles are his favourite, so I added silvery beads to the donut.
I got a lot of help from my friend, who is a very skilled knitter and very patient. It took three hours altogether for a pattern that consists of 13 rows of knitting, which is kind of astonishing for me since I'm used to crocheting. The donut is especially challenging for me because it's tiny and involves knitting in the round!
So you can probably see huge gaps between stitches where the needles join, but I'm still happy with my first attempt of tiny knit in the round :D
And the most important thing is that Mike loves it :D
He carried it in his coat when we visited families over the holidays…
The first night we arrived in Mike's hometown, there was a lot of snow.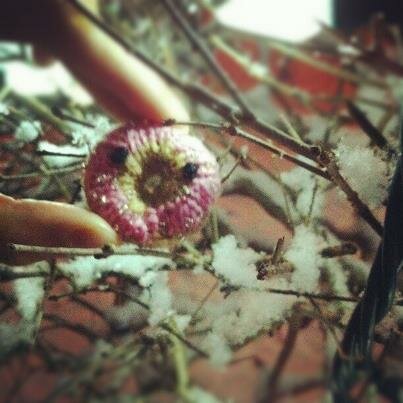 The next morning, there was even more snow.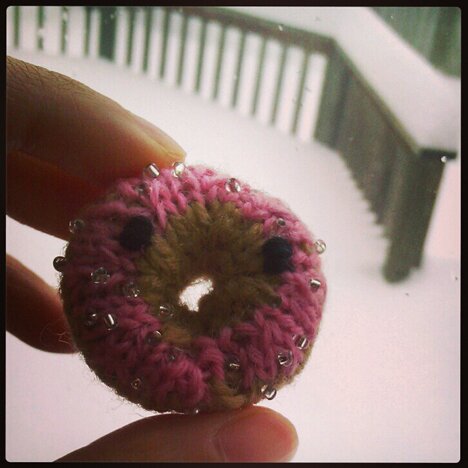 Then we went on a bus toward my family's home…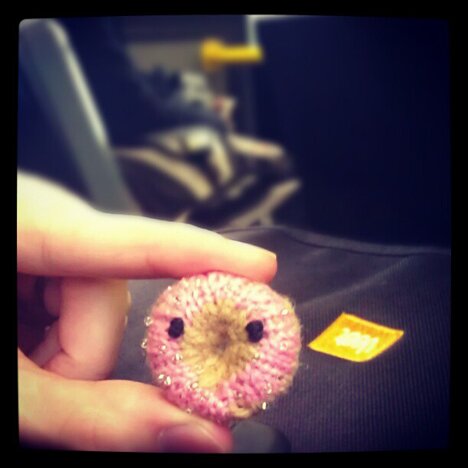 First dim sum gathering with the extended family…
Second dim sum gathering with the extended family…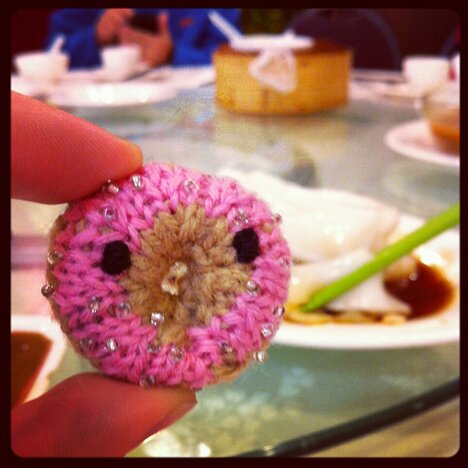 It's kind of hilarious how it always looks surprised.
Donut still living in Mike's coat pocket at the moment. He's not sure whether he wants to keep it at work or at home. Maybe he'll take more photos for the travelling donut posts!
Happy travels, wherever you go! :D