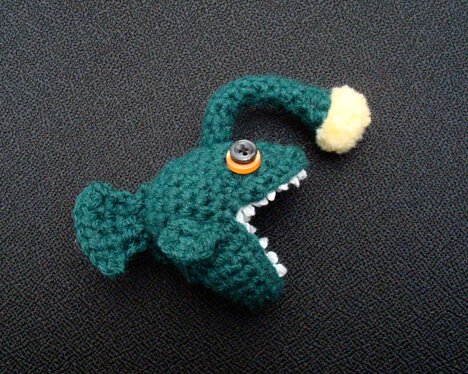 An angler fish named Grace, grateful for the light before its path.
It's made from a pattern from this book, but the pattern is also online for free :D
The pattern uses ribbon for teeth, but I don't have that kind of ribbon, so I crocheted them with thread. I'm quite happy with how they turned out. And the mouth is lined with black felt.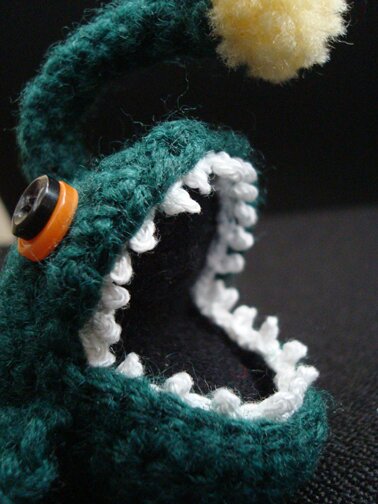 She looks rather happy :D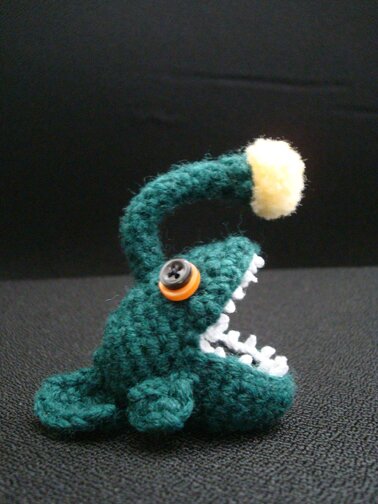 Have a great week!