I must say, this is the time of the year that I look forward to the most. It's not really an official festival, but to me it's always exciting like a festival :D
The weather is especially gorgeous this year over the few days of peak bloom, which attracted a large and merry gathering of people at High Park even on a Monday night when we went.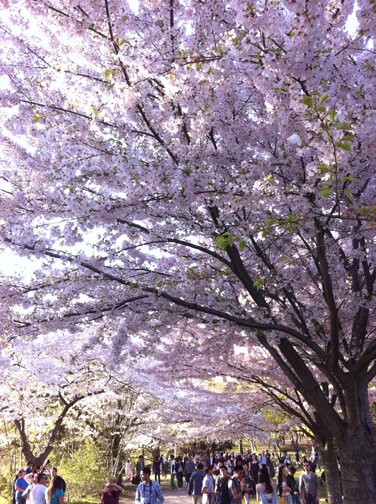 My sister brought along Wish Bunny, a rabbit with wings from a Japanese comic called Cardcaptor Sakura, I think. I made Wish Bunny in my high school days, nearly 15 years ago. Still in good shape and fit to climb trees :D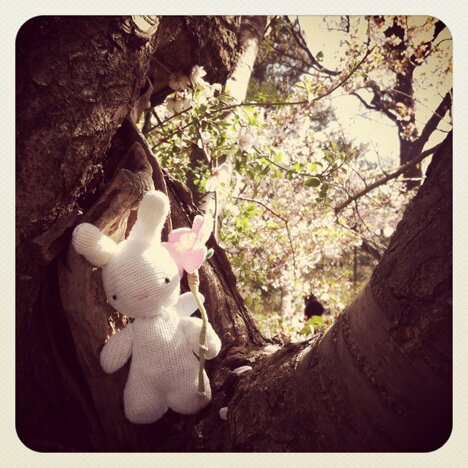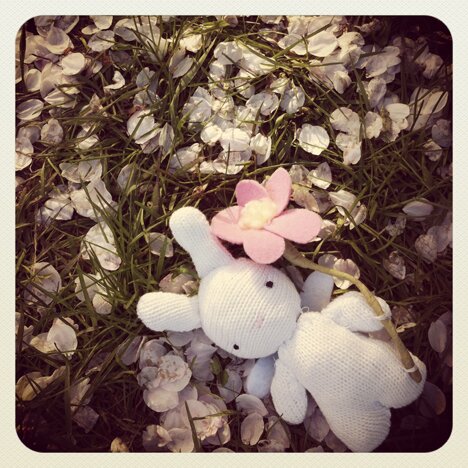 I wore my blooming dress for the occasion…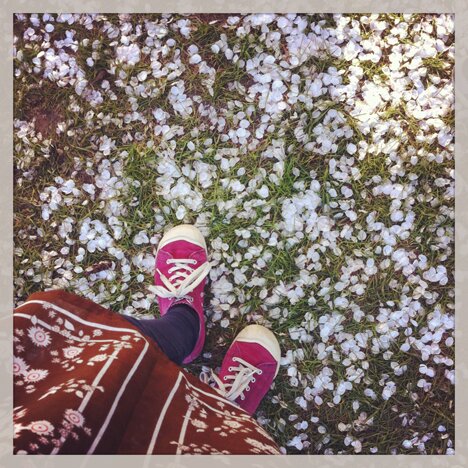 We packed a picnic of onigiri and imitation crab meat salad.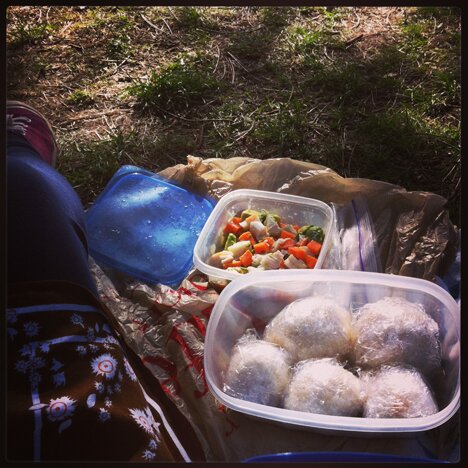 Then we took a stroll by the lake, and a swan came to join the merry gathering!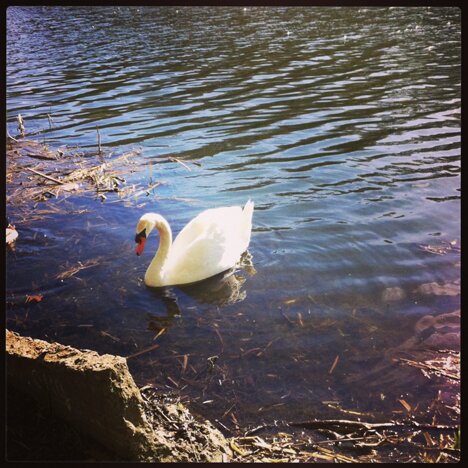 And of course we took levitating photos amongst the blooming trees! Will post them in the next few days :D
Happy spring!