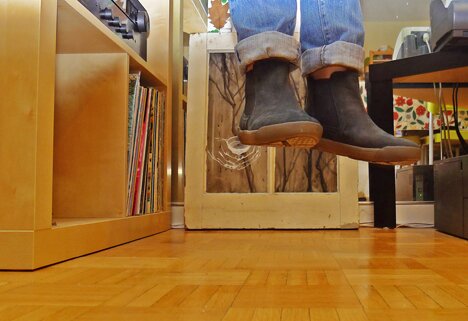 New boots! :D
I'm waiting for the weather to get nicer to wear them. Right now I'm still wearing my child-size snow boots.
On a different note: I'm trying to finish a knitting project this weekend, hopefully I can show it to you soon! :D
Have a happy weekend, everyone!