Today is the day!
I'm randomly drawing an amigurumi suggestion from the comments everyone has left on this post, this post, and my post on Instagram.
I'm using the list randomizer on random.org. I enter all the suggestions as a list, and then the number one item in the randomized list would be the winner.
And the winning amigurumi is…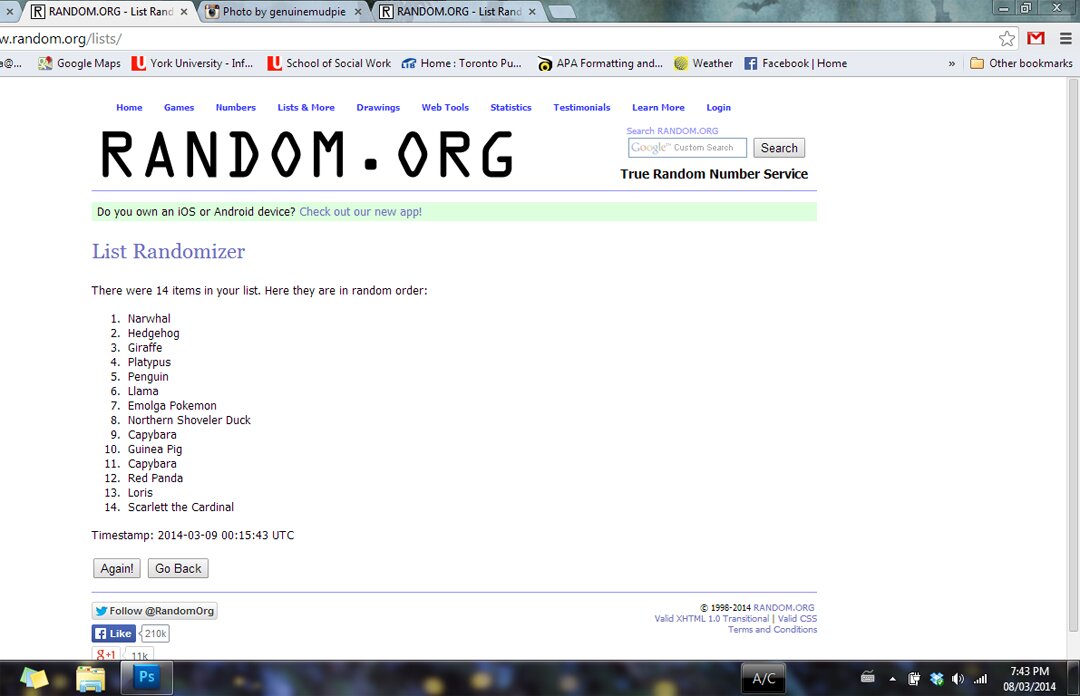 Narwhal!!
An amigurumi narwhal will be going to Amy, who made the suggestion :D
Now I just have to ask for everyone's patience, as the finished narwhal and pattern will take me a little time… but it would be a great way to welcome spring/summer by making an aquatic creature!
Thank you so much everyone for your suggestions and comments! I'm a bit sad that I'm not able to make a pattern for all of the amigurumi you've suggested, because they're all great ideas and I like all of them! So I've decided to scour the interweb to see if these patterns already exist, and here they are if you want to make some of them :D (you can click on the above image to see the list of all the animals suggested)
Thanks so much for the inspirations, everyone!