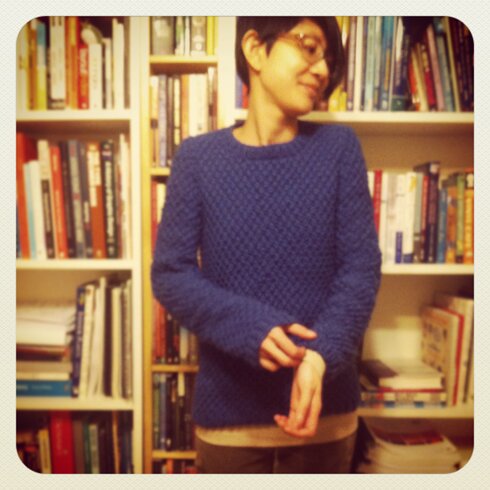 I was hop­ing to make a cozy sweater for the win­ter, kind of wor­ried for a while that I would­n't have this done before it's too warm to wear it. But this morn­ing was a breezy ‑27 ℃. So I still got to wear it in the mid­dle of March!
Work­ing on this sweater kept me steady for the past month. Some­thing to look for­ward to at the end of the day, even if I just got to knit a few rows before going to bed.
I fol­lowed this pat­tern, but used moss stitch through­out instead of the garter stitch in the pat­tern. Although garter stitch would look nice too, I might make anoth­er sweater with it. I also used worsted instead chunky weight yarn and 7mm nee­dles instead of 10mm, so my sweater turned out quite a bit small­er than what it's sup­posed to, but it fits.
Have a hap­py Friday!