I lost a knit hat I made. I've knit­ted two hats for myself so far and I've lost them both in pub­lic places. They were both per­fect spring hats, not too warm, but enough to keep my ears from freez­ing when the tem­per­a­ture is slight­ly below 0°c. I have thin and kind of flap­py ears. They freeze easily.Â
So, any­way. The only way to deal with los­ing a hat is to make a new one.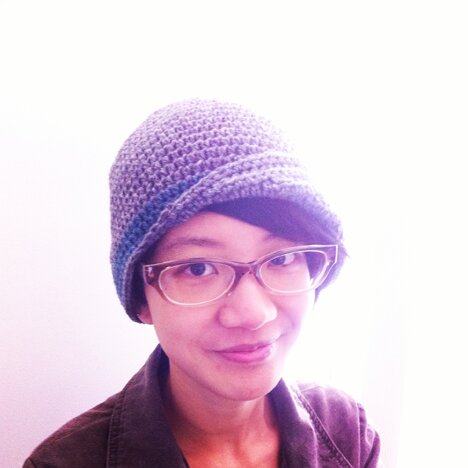 I fol­lowed this pat­tern on Rebec­ca Bee Designs. Real­ly like the asym­met­ri­cal fold­ed brim. Kind of flapper-like.
Have a hap­py rest of the week!