I lost a knit hat I made. I've knitted two hats for myself so far and I've lost them both in public places. They were both perfect spring hats, not too warm, but enough to keep my ears from freezing when the temperature is slightly below 0°c. I have thin and kind of flappy ears. They freeze easily.
So, anyway. The only way to deal with losing a hat is to make a new one.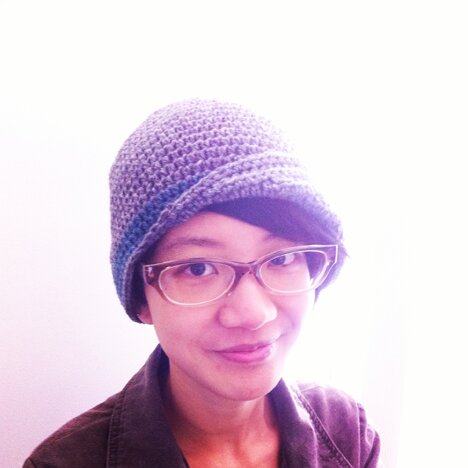 I followed this pattern on Rebecca Bee Designs. Really like the asymmetrical folded brim. Kind of flapper-like.
Have a happy rest of the week!