"All the world is made of faith, and trust, and pixie dust."
― J.M. Barrie, Peter Pan
Experimenting with Peter Pan collars. Made this one following this pattern (though skipping a few rounds in the middle) with thread and a 2.5mm hook. Found a very nice glittery button to go with it, glittery like pixie dust.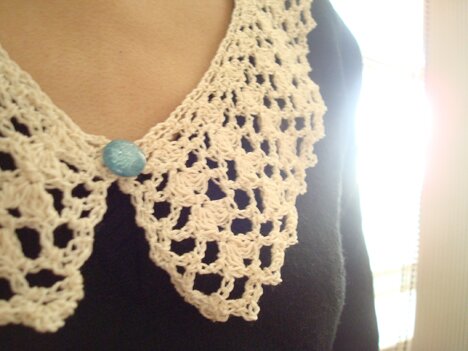 It's a great improvement to my plain black sweater dress!
Wishing you a good rest of the week!