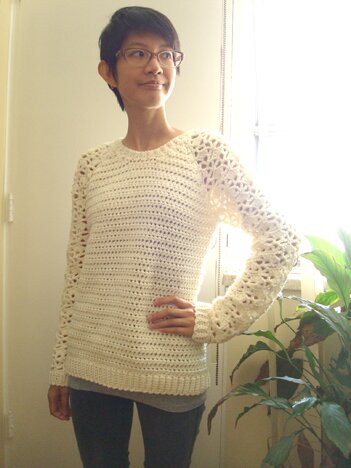 Probably nice for fall or winter too :D And with this cool summer weather we are having, I was actually wearing it the evening I finished sewing it all together.
Really like those raglan shirts/sweaters with contrasting lace sleeves that I've been seeing on people lately. Have a lot of white yarn left after making this shawl, so I thought I'd try making something up.
Here's a closer look at it :)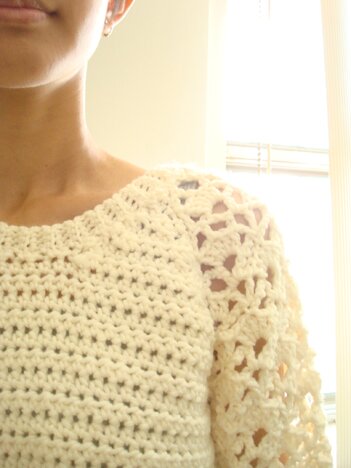 I drew kind of a stitch diagram as I went along, but not sure if I'm capable to translating it into words… will definitely share if I do come up with a pattern.
Hope you have a good weekend!