I've been only posting about the 12 Days of Woodland Creatures for the past month! But you know me, that wouldn't be the only project I've been working on — here are some of the other fun things that have been keeping my hands busy :D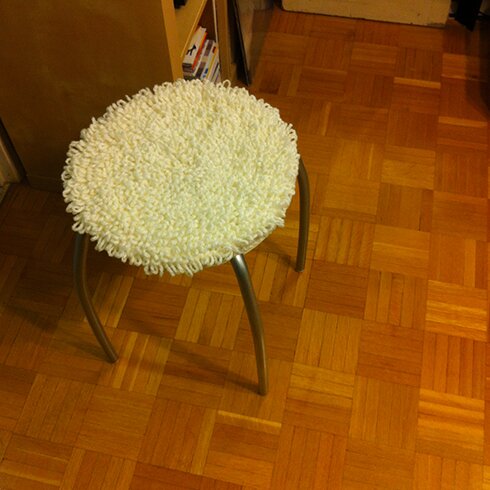 About a month ago I made a couple of stool covers for my awesome friends as a wedding gift, following this pattern by We are Knitters. Yes! The loop stitch! It's just so fun to make! But after making hundreds, possibly thousands of loop stitches to make the 2 covers I think I will give it a rest for now… I think the covers will also make nice padding for regular chairs or extra floor seatings!
I also made these very cute (and very easy! Instant plush!) knit square rabbits following this patter from Lebenslustiger, for my niece and nephews to celebrate the arrival of the new baby brother :D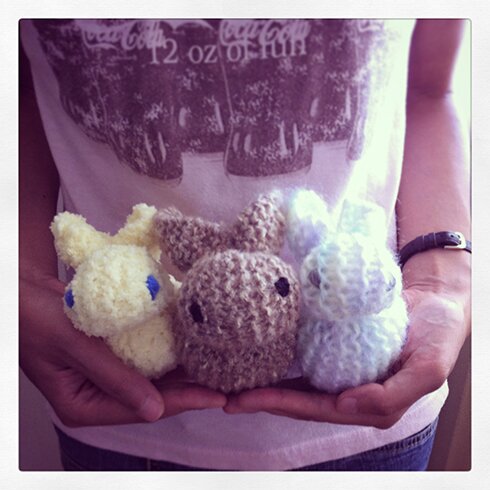 They have white pom poms for tails.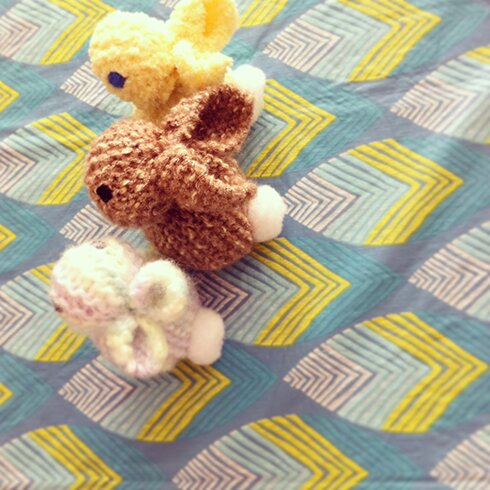 One day I went out to gather the last few dandelions and filled a few small bottles with the seeds.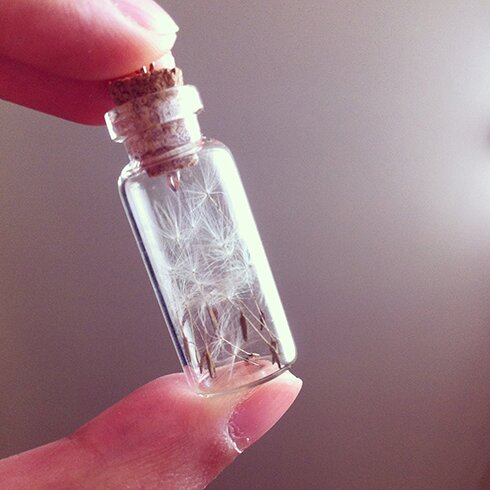 As you can see I've attached a head pin to the cork — they turned into necklaces and are now in my friend's shop, amongst other things…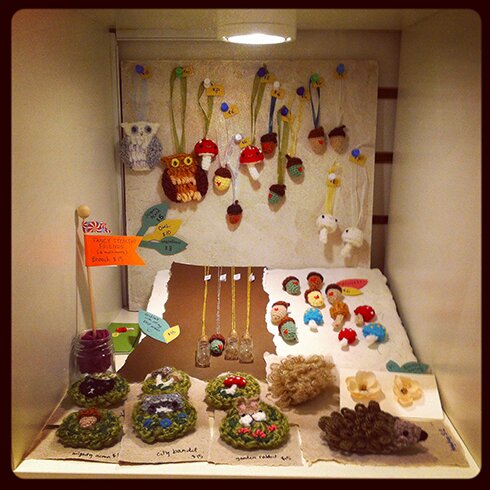 That's right! I've joined my friend Jessica's shop again this month :D It's a shop in downtown Toronto that rents out spaces to local artists/artisans. Please visit if you're in the neighbourhood :D You might recognize some of the pins that I made earlier (see better pictures of them in this post) for an outdoor craft show (which was unfortunately cancelled due to bad weather), and the hedgehogs and owls!
AND! As you may have noticed on the right sidebar of this blog I've also reopened my Etsy shop. I took a break from both the physical shop and the Etsy shop last year because of a very packed schedule of school and work. But since I've graduated (yay!) I've got more time on my hands :D
So one item I recently listed — and I'm quite proud of it — is the BYOBLT stackable magnet set!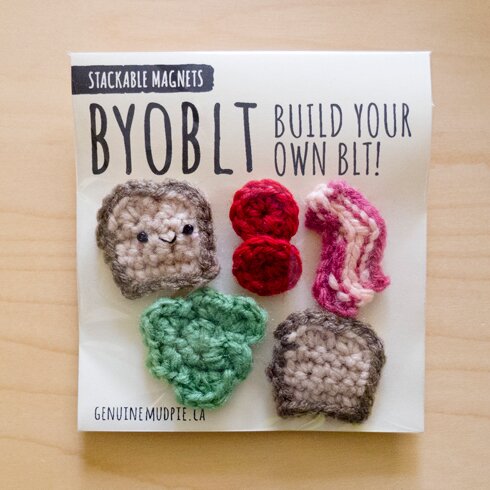 Mike designed the packaging for it — isn't it so professional-looking? Here it is in action!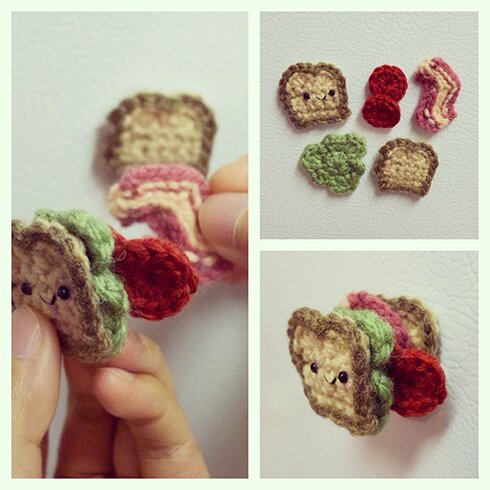 And because the bacon was a lot of fun to make, I made a few smiling bacon magnets for the physical shop as well (plus some very festive candy corns for the season!). Maybe I will list them on Etsy too.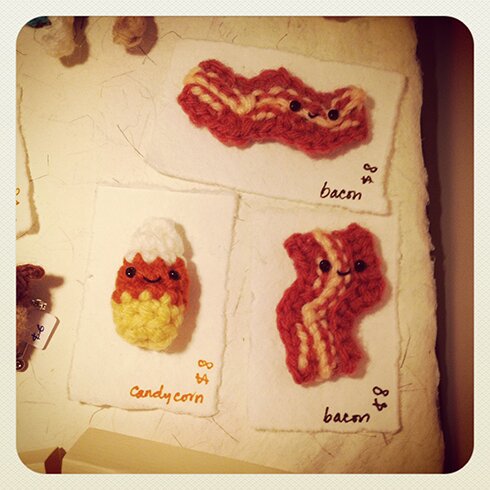 I have definitely been enjoying more time to craft and be creative!
Wishing you a wonderful Friday and weekend!