I was waiting until the last presents were opened to post this :D And by the way, if you're visiting because of the grown-up cardigan, thanks so much for dropping by! I don't think I've ever had that many views in a day before. Thanks so much for checking out the pattern!
So, holiday crafting! This bonsai is a custom order. I've never made anything like this so it was all an experiment. I never really do preparatory sketches (or check gauge, or make swatches) but I actually drew a picture of how I wanted the branches to twist this way and that. It didn't turn out looking like the picture at all after I inserted the sculpting wires, they seem to have a mind of their own? But I'm glad it worked out looking like a bonsai anyway :D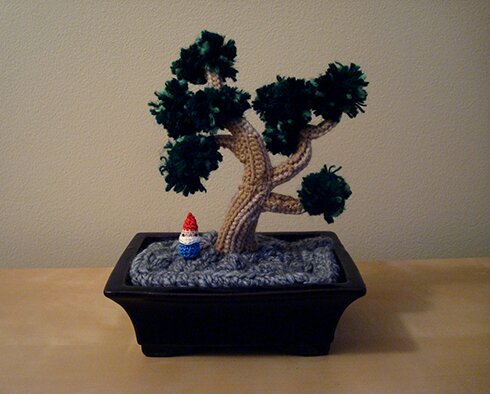 And we even had a bonsai pot hidden away in our closet, waiting for years to be used for this of course! It was from a bonsai that didn't live :( apparently few people can keep a bonsai alive for long — hence the need for a bonsai that never dies!
And I added a tiny gnome because I thought the bonsai looked a bit lonely. Here's a close up of the gnome. It was crocheted with embroidery floss with a 2.3mm hook (2.3 is kind of an odd size for a crochet hook don't you think? But that's what it says on the hook… anyway, I digress).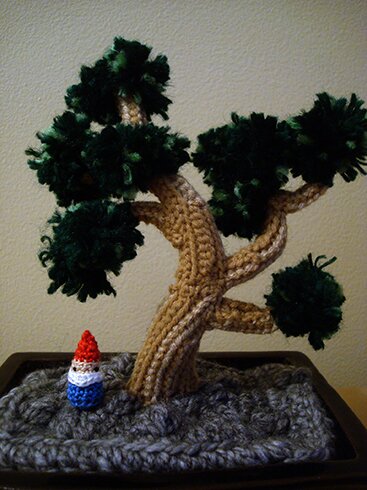 He's kind of like a candy corn, except with eyes and a beard. Maybe I can even make a candy corn gnome in the fall… I like the gnome so much that I put him in the shop :D With a new and improved extra fuzzy beard. He is a pin :)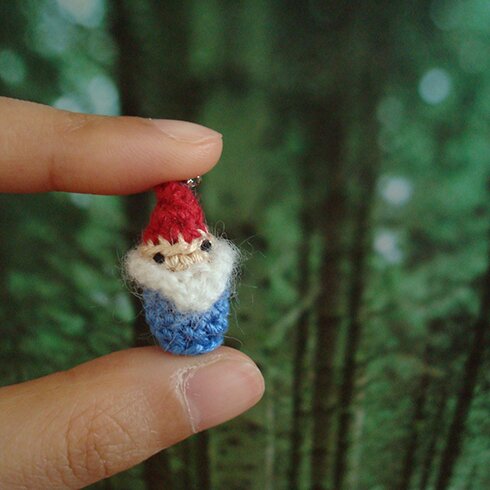 And then Mike requested a tiny yeti pin for his co-worker who is rather fond of yetis. So I thought I could use the same method as the tiny yeti, except with the thinnest yarn I have and the trusty 2.3mm hook…
Behold the tiniest yeti!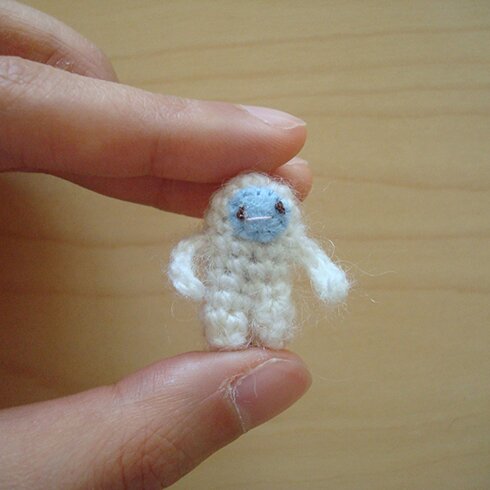 Doesn't he look like he's ready to give the most sincere hug? :D He's in the shop as well. Both the gnome and the yeti are about an inch tall. My hand is in the pictures for scale.
And I made these for Mike — they're soot spirit hand warmers :D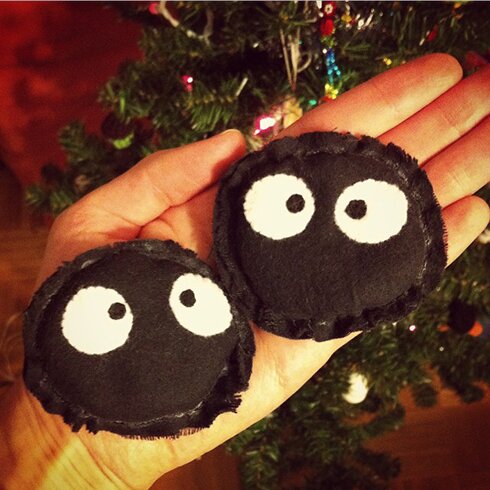 I decided to make hand warmers for Mike because his hands get really cold in the winter, to the point where he has difficulties typing when he first gets into work in the morning. So I thought these would work great if he pops them in the microwave for 30 seconds before he heads out to subway to work in the morning and before he heads home from the office at night. There are many tutorials on the web showing how to make them (with rice inside). But because I have black flannel on hand I thought it would make really great soot spirits! They appear in My Neighbour Totoro and Spirited Away. Here's a lovely video montage of them in action if you haven't seen the movies already :D
Also made these for my friend's shop, cat earrings and necklace!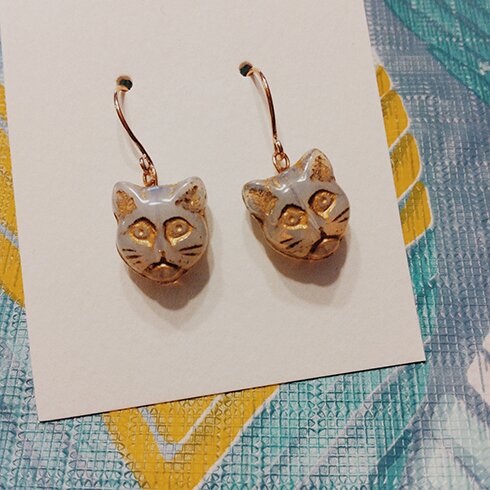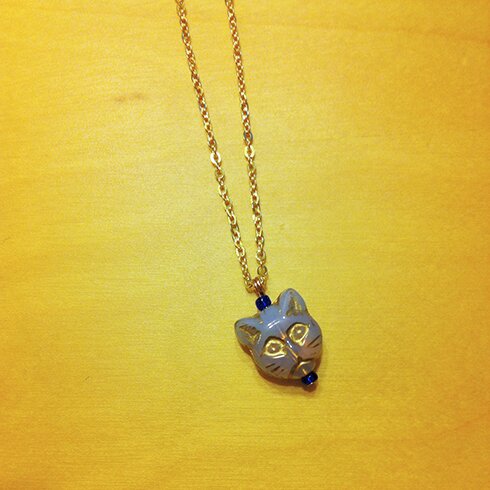 I bought them from a local Etsy seller, Yum Yum Objects. The shop owner is super friendly, and the package was wrapped in book pages and pattern tissue, with extra cat beads! The cat beads are a beautiful translucent grey that have an iridescent quality to it in the light. And so of course I have to immediately make myself a necklace (and a pair of earrings) when the beads came in the mail! :D I've been wearing it for the past few days. So excited.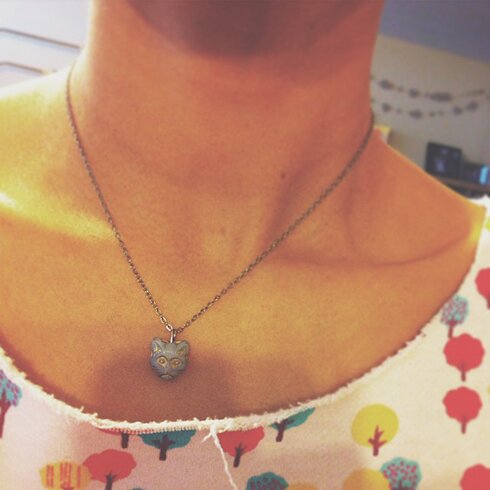 I also knitted and crocheted an assortment of scarfs/neckwarmers, a shawl, a hat, a few brooches and a loop stitch bathmat for various family members, but didn't take pictures of them. Aaaand there's one more gift that I haven't yet mentioned because it will come with a pattern! So stay tuned! :D
Have a wonderful week everyone!