First, I want to share with you this AWESOME installation that my sister pointed out to me, by Chicago artist Melissa Jay Craig. Why books as mushrooms, you ask? She says, "When I was a child, the first time I had the intriguing feeling that the planet carried messages (texts, if you will) for those who were curious enough to look, was when I came upon a group of Amanita Muscaria, huddled together in a dark, secret space under tall pines." Isn't it beautiful? Read more about the installation at This is Colossal.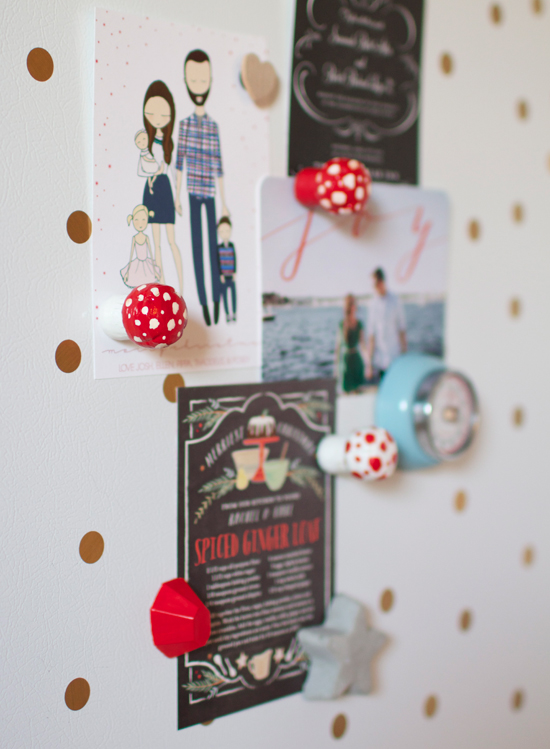 Now, want to make your own mushroom installation? Here's a lovely how-to using wine corks and magnets on At Home in Love.
These cacti are so very cute. From Craftberry Bush.
I don't know much about beading, and I wanted to make a statement necklace to wear to a wedding with an old black sweater dress, so I was looking for tutorials, and I really like this one on tuts+, featuring different stones.
Tutorial for making these beautiful needle felted birds, by Joe & Cheryl.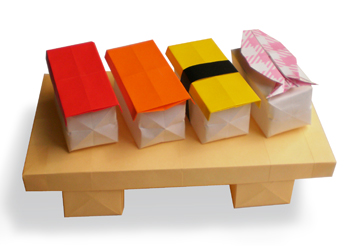 Origami is one of my favourite things, and this is just adorable — diagrams for making the sushi AND the wooden platform they're on, plus a treasure trove of origami diagrams from dinosaurs to flying squirrels to soft serve ice cream cones on Origami Club! :D
A beautiful wall hanging of moon phases, from Almost Makes Perfect.
A super fun strawberry cake tissue box cover by the awesome Twinkie Chan, using loop stitch! (my favourite!) From The Tissue Box Bakery.
If I have a cat, I would make him this cat tent. From Practically Functional.
Beautifully knitted broccoli florets by Ravelry designer Sara Elizabeth Kellner (check out her other patterns too! I especially love the queen bee). I love how the textures are made of purl and knit stitches. Pattern for sale on Ravelry.
Wishing you a week of delightful crafty adventures!