Sprinkles are one of Mike's very favourite things.
One day he came across this video about breakfasts from different parts of the world, and when it got to the part about the Netherlands, he thought, "I've got to get some of that!"
So with a little research he found out that hagelslag is sold at Dutch Dreams, our local ice cream shop (and favourite place in the summer :D).
They came in a variety pack with (very cute) small boxes that looked like mini cereal boxes.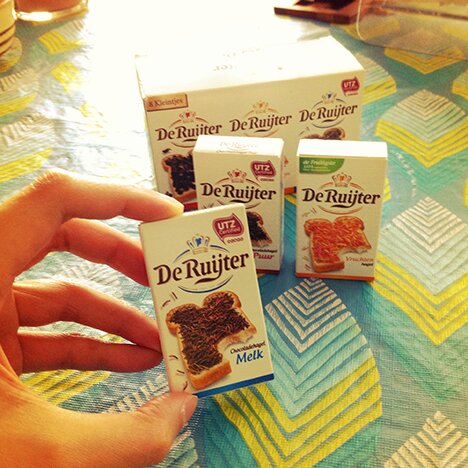 So we got our toasts buttered and ready. Mike tried the regular chocolate one.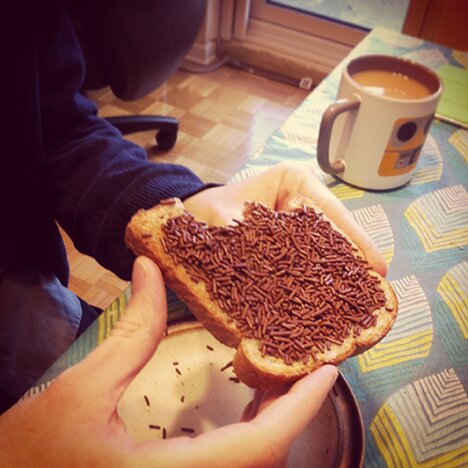 And I tried the fruit variety, vruchtenhagel, which I think means "fruit hail".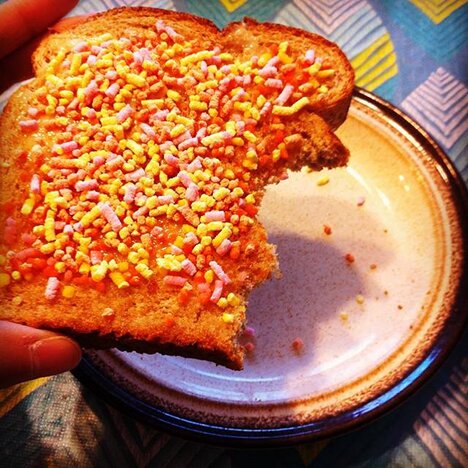 It turned out to be a bit sweeter than I would like, but I do enjoy how, unlike the sprinkles we get on cupcakes and such, these melt in the mouth! Combined with the buttery bread it reminds me of the dessert buns (i.e. pineapple buns or custard buns) at the Chinese bakery.
I think my favourite is the chocolate shavings variety.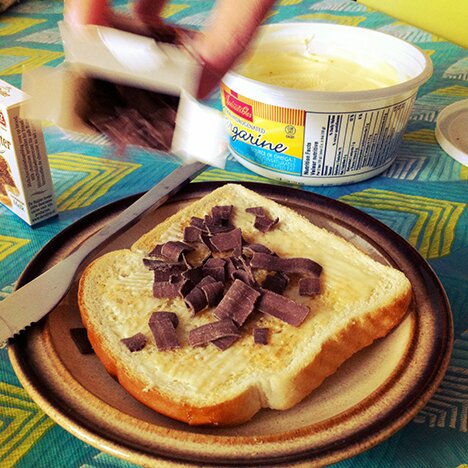 Hope your week is filled with small things that make you smile :)