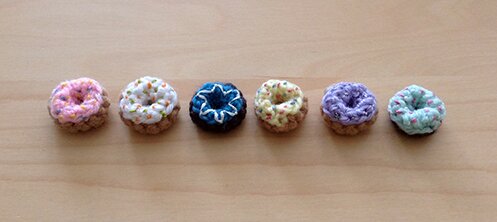 Guess what? It's the gen­uine mud­pie blog's 5th anniver­sary! :D
Can't believe I've been writ­ing and doing crafts on this blog for 5 years already. I've def­i­nite­ly slowed down a lit­tle with the blog­ging (but not with the craft­ing!), espe­cial­ly recent­ly, because of school and work. But I've always found it so com­fort­ing to return to this space and share what brings me joy. Thank you so much for sup­port­ing gen­uine mud­pie by vis­it­ing, leav­ing com­ments and jour­ney­ing with me on var­i­ous crafty adven­tures! :D
So! To cel­e­brate, I'm doing a give­away of tiny donuts! Sim­ply leave a com­ment on this post by next Fri­day April 8th, and I will ran­dom­ly draw a name from the com­ments. I will announce the win­ner here on Sat­ur­day April 9th. The win­ner can choose any 3 of the donuts shown here. I will attach a safe­ty pin to the back of each donut — so you can wear one proud­ly and share the rest with your friends (or not :P). And yes, I ship worldwide :)
Each donut is a lit­tle shy of 1″ across.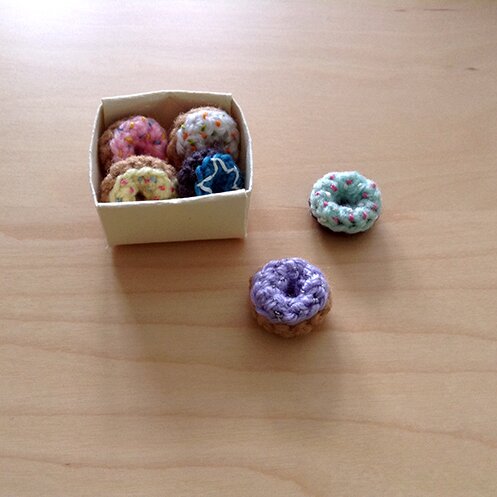 And here are some of the flavours :D We have clas­sic pink frosting…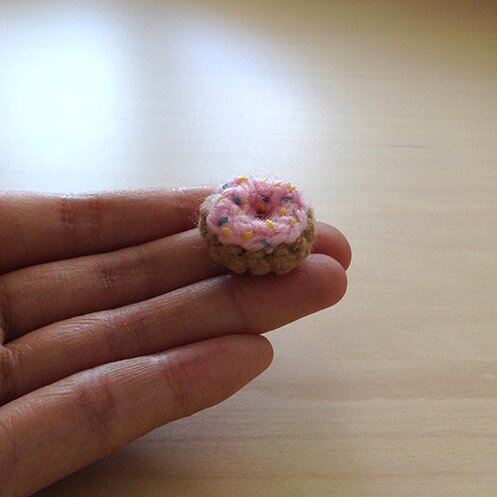 Car­rot cake!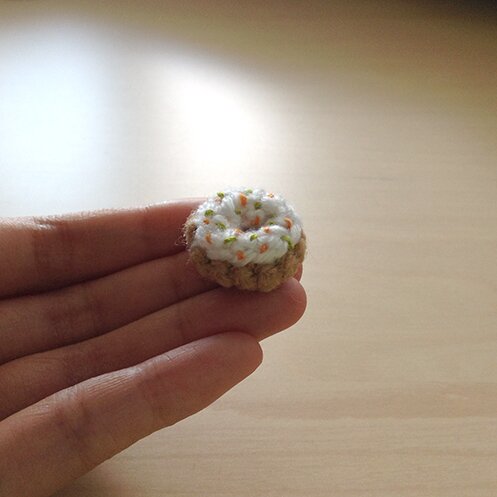 Mint choco­late.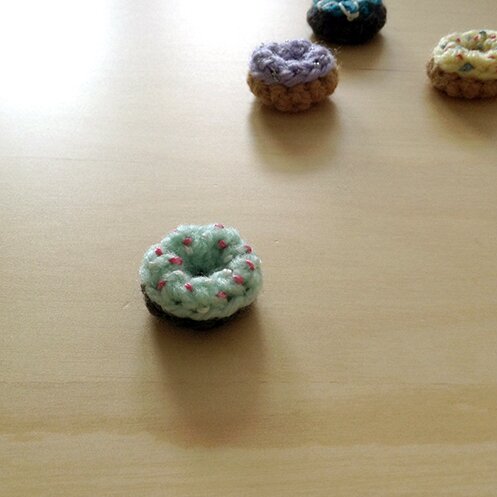 Spe­cial spark­ly lavender.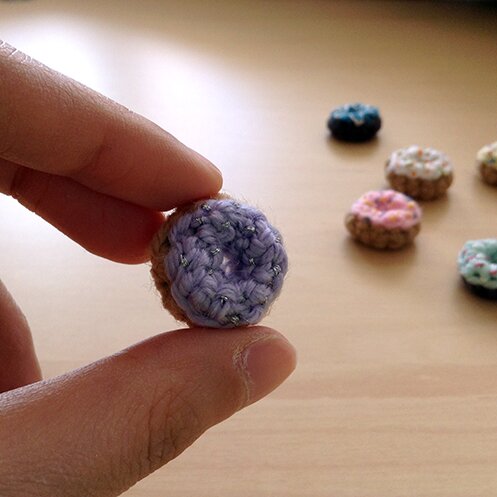 And more :)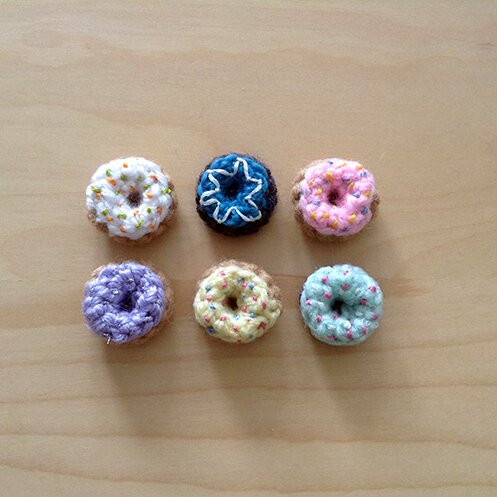 They're actu­al­ly a lot of fun to make and very quick too, so I will also be shar­ing the pat­tern next Sat­ur­day so every­one can make them :) But if you'd like the chance of receiv­ing cheer­ful tiny donut pins in the mail, please leave a com­ment below! :D
Hap­py Saturday!