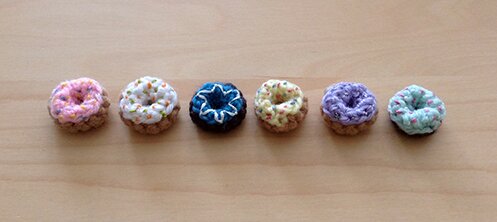 Guess what? It's the genuine mudpie blog's 5th anniversary! :D
Can't believe I've been writing and doing crafts on this blog for 5 years already. I've definitely slowed down a little with the blogging (but not with the crafting!), especially recently, because of school and work. But I've always found it so comforting to return to this space and share what brings me joy. Thank you so much for supporting genuine mudpie by visiting, leaving comments and journeying with me on various crafty adventures! :D
So! To celebrate, I'm doing a giveaway of tiny donuts! Simply leave a comment on this post by next Friday April 8th, and I will randomly draw a name from the comments. I will announce the winner here on Saturday April 9th. The winner can choose any 3 of the donuts shown here. I will attach a safety pin to the back of each donut — so you can wear one proudly and share the rest with your friends (or not :P). And yes, I ship worldwide :)
Each donut is a little shy of 1″ across.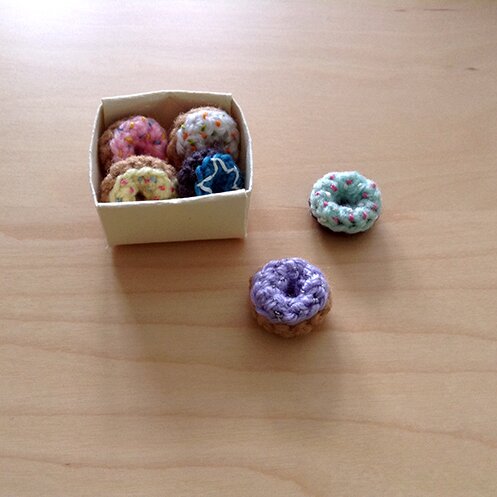 And here are some of the flavours :D We have classic pink frosting…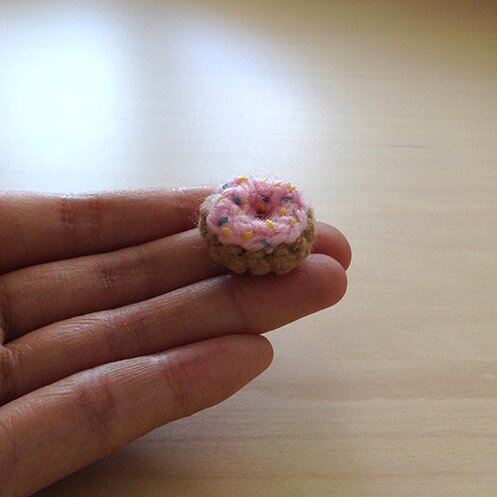 Carrot cake!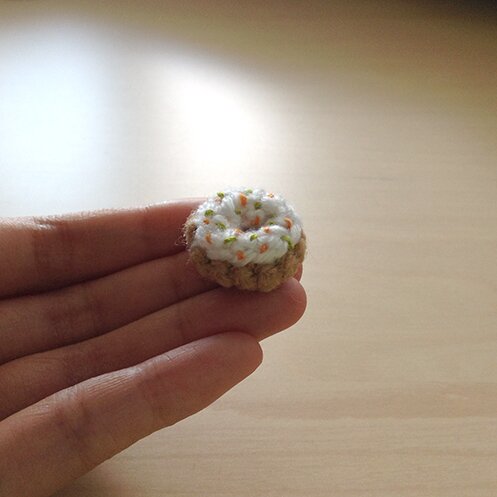 Mint chocolate.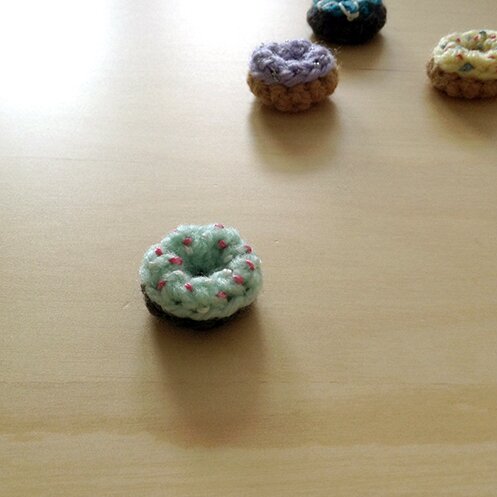 Special sparkly lavender.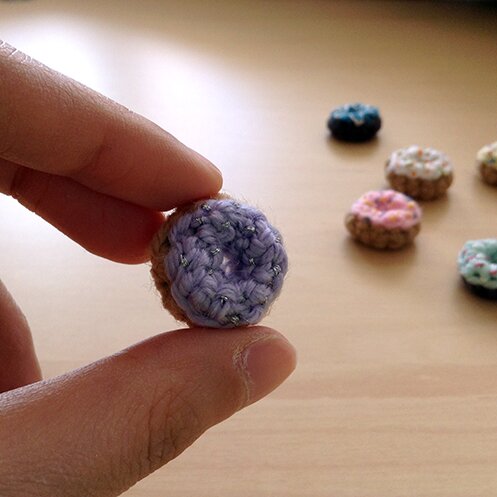 And more :)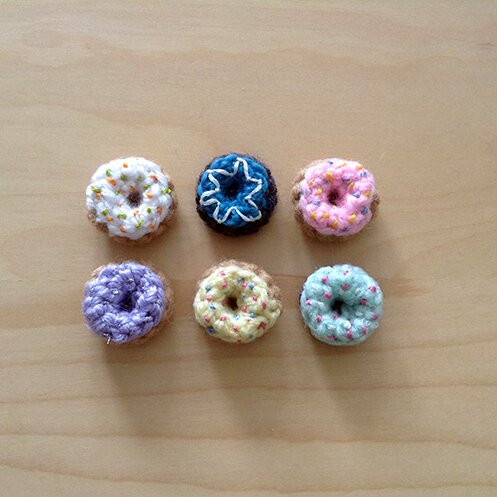 They're actually a lot of fun to make and very quick too, so I will also be sharing the pattern next Saturday so everyone can make them :) But if you'd like the chance of receiving cheerful tiny donut pins in the mail, please leave a comment below! :D
Happy Saturday!