The trees are bloom­ing! Came across this tree while explor­ing some new trails. Looks like a vari­ety of apple.
While vis­it­ing fam­i­ly on the week­end, swung by Canatara Park and the Chil­dren's Ani­mal Farm. Took the rest of the pic­tures on Diana, so we'll have to wait for the roll to fin­ish and devel­op to look at pic­tures of the res­i­dent lla­ma and goslings. But here's a very pic­turesque view of the farm :)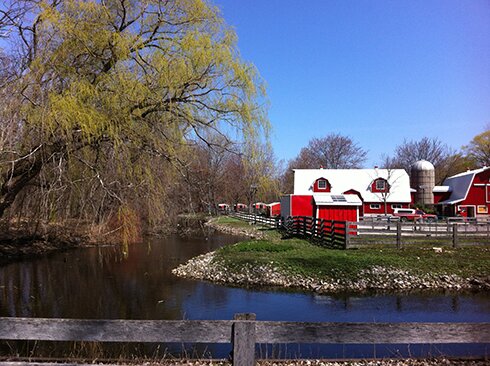 AND I fin­ished the Can­cun boxy lace top!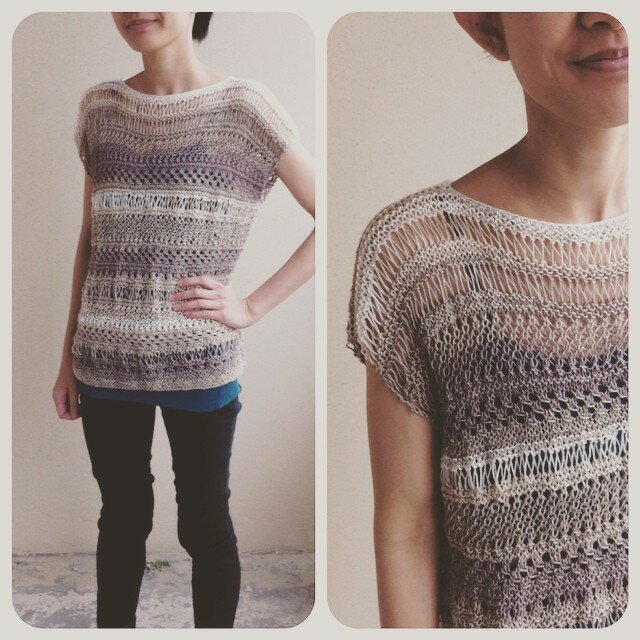 It was a very fun make, a great pat­tern to prac­tice dif­fer­ent lace stitch­es. I added a few lace pan­els to make the top mea­sures approx. 20″ in length. Also noticed that the drop stitch can get pulled out of shape eas­i­ly if the stitch­es get caught on some­thing… will just have to be care­ful when I wear it. Real­ly hap­py with how it turns out! Love the drape of it, and the yarn is won­der­ful to knit with. I love the grad­ual var­ie­ga­tion and the pur­ple tone in the dark­er shade. Last time I men­tioned that I bought the yarn for the Con­ver­gence top, so now I have a skein and a bit left, because knit­ting uses up way less yarn than cro­chet­ing. Hmm. What to make, what to make…
Hap­py spring! :D