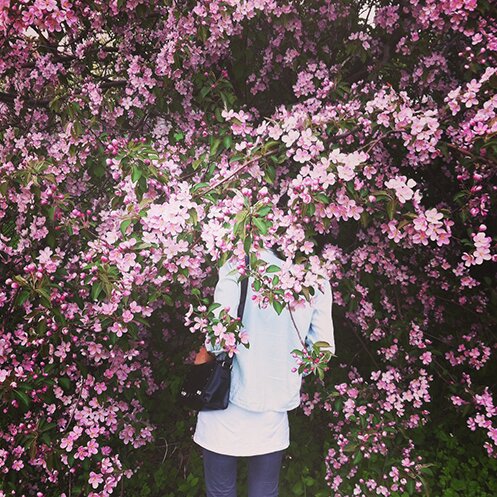 This blog has always been a hap­py place for me. The main pur­pose of this blog is to share the joy of craft­ing. But a few days ago some­thing hap­pened on this blog, some­thing that's prob­a­bly the most unhap­py thing that's ever hap­pened on this blog, and I feel that I can­not go on writ­ing my usu­al hap­py posts with­out address­ing it with the vis­i­tors and reg­u­lar readers.
A few days ago, it was brought to my atten­tion that one of my past posts was prob­lem­at­ic. I've addressed what hap­pened in the post itself, includ­ing tak­ing down much of the con­tent of that post. It can be read there, so I won't go over the detail again here. But I want to apol­o­gize to every­one for not being care­ful and thor­ough enough when I wrote the orig­i­nal post. My inten­tion has always been focused on shar­ing what I know, and shar­ing it freely. But in this inci­dent the desire to share had pre­clud­ed thoughts about deter­min­ing what is or is not mine to share. So I will, from now on, be a lot more care­ful about find­ing orig­i­nal sources and acknowl­edg­ing the hard work that artists/designers/artisans have put into their creations.
I've had the urge to take down that entire post so that I won't have to face my mis­take again, so that I can keep this blog a hap­py place. But this blog can be a hap­py place and bear my mis­takes, and we move for­ward from here.
So, to end this post, I share with you a very hap­py spot I vis­it­ed today, under­neath a crab apple tree. I wish I could record the mag­i­cal fra­grance of this tree for you. And here is a view from under­neath the canopy.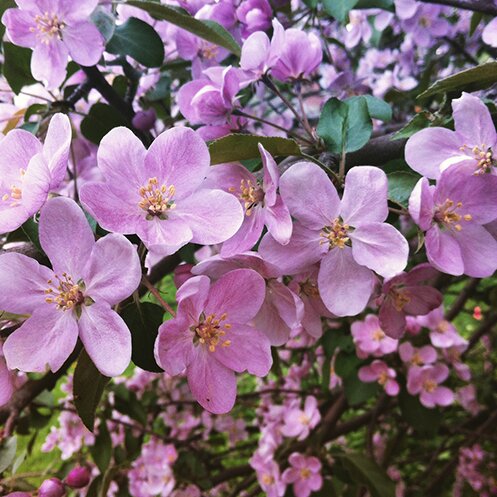 I've just vis­it­ed the cher­ry trees at High Park with the Diana this week and dropped off the film for devel­op­ing today, so there will be more bloom­ing tree pho­tos to come!
Thank you for read­ing today. I hope every­one has a won­der­ful week!