Made a necklace for the shop this week. Probably the most elaborate jewelry piece I've made so far. Quite proud of it :D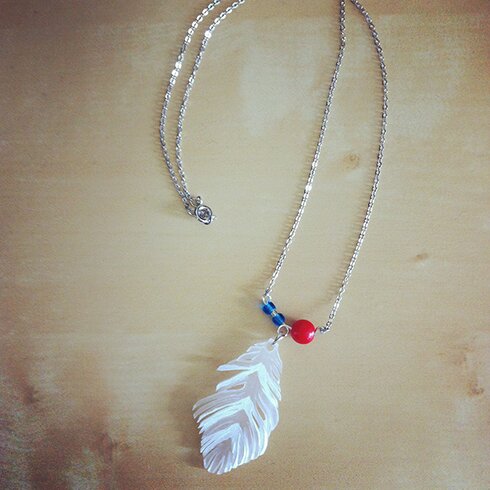 The feather was made with shrink plastic. I might make more of these, maybe with different colour chevron stripes!
And then I made this.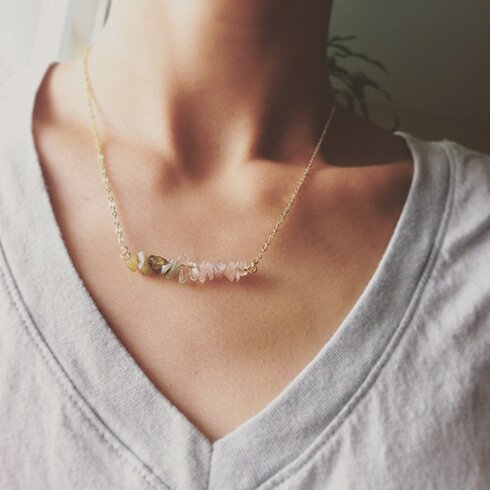 The stones were gifts from a friend so this is definitely not going to the shop. But this was the first time I tried making this style of necklace and I think it worked out well, so I might make more of this too if I can find similar drilled stone chips (not sure if that's what they're called :S).
Also want to mention that last weekend we went to a new retro malt shop downtown! :D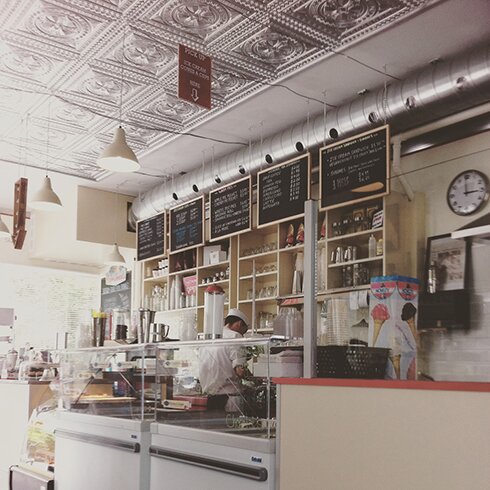 Bean and Baker! We had a vanilla malt shake, which was dreamy. They also have pies of both sweet and savory varieties, and handcrafted sodas!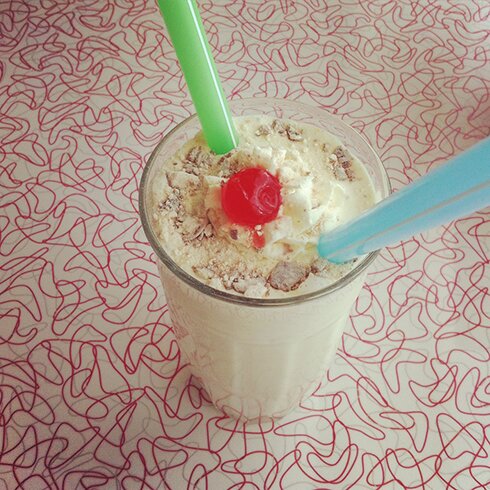 I highly recommend a visit if you're in the neighbourhood!
This is not lately, we went there back in May, but haven't had a chance to post these photos.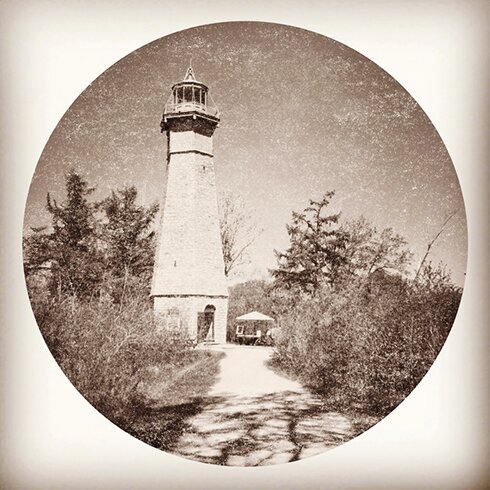 During Doors Open Toronto we went to the Gibraltar Point Lighthouse on the Toronto Islands, which is the oldest lighthouse of the Great Lakes! (Also supposedly haunted :S) I followed the Roundograph tutorial by Photojojo to mimic photos taken by the Kodak No. 1 in the 1890s.
Here's one with a different filter, which I also like very much.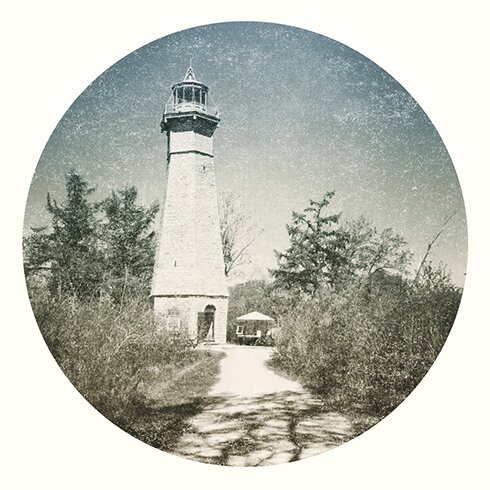 I also took the Diana to the lighthouse. Here is the ladder leading to the top of the lighthouse. It's my favourite picture of the batch.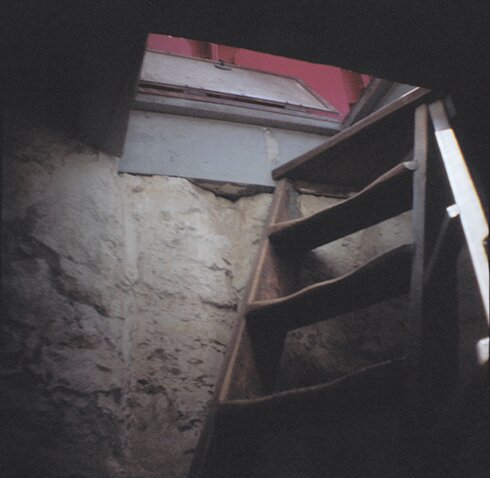 And we reached the light of the lighthouse! :D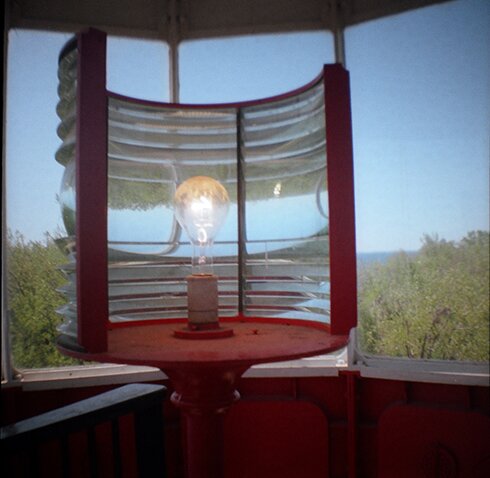 Me at the foot of the lighthouse.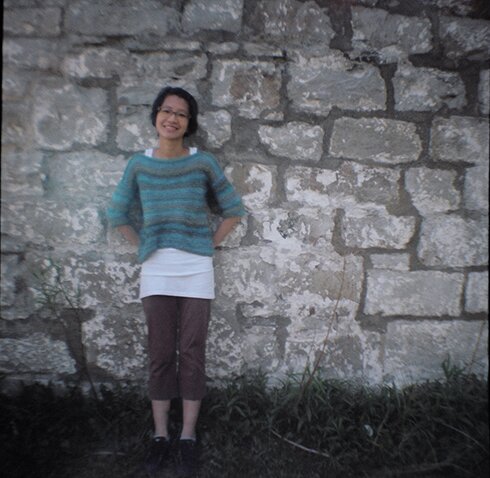 And on the ferry between the island and the city.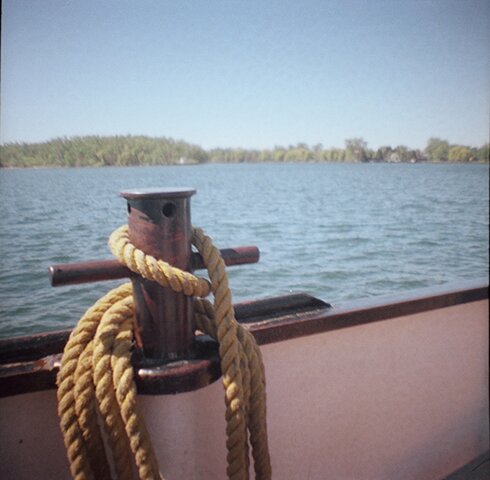 Happy Friday everyone! :D