Not that I feel particularly sad about the end of summer. I've had lots of fun this summer, but I'm sure there will be good times in the fall and winter too. There's just something timeless about black and white photographs, capturing those everyday moments that are cherished.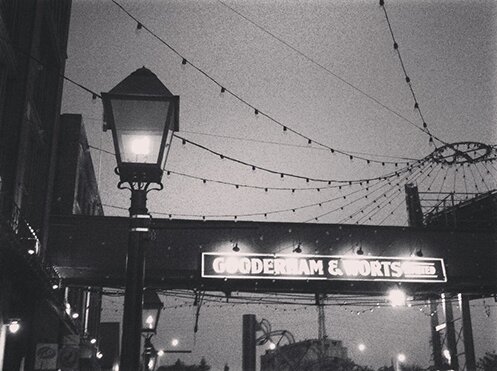 We visit the Distillery District at least once every summer. Took this picture while marveling at the gas lamps lit up at dusk.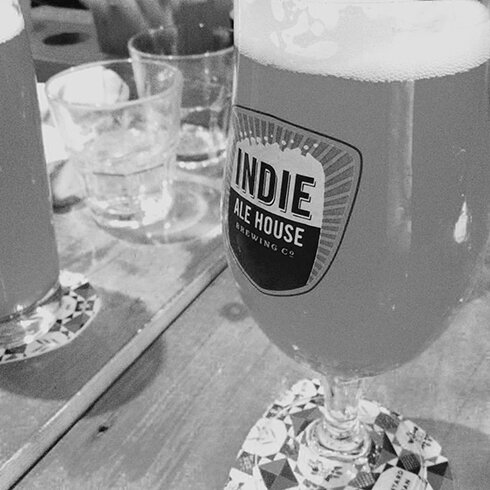 We got to enjoy some craft beer and lengthy conversations at the Indie Ale House with our good friends, whose children were camping out at their grandparents' for the week. I think this was the first time we got to do this in 10 years :P I'm by no means a connoisseur of beer, I mostly order based on the names of the beer (I'm a sucker for interesting/pretty product names, I think I've mentioned this before…). So here I was having a "Rabbit of Caerbannog", which I later found out was "an immensely cute but bloodthirsty rabbit-like monster found in Monty Python and the Holy Grail," according to Villians Wikia.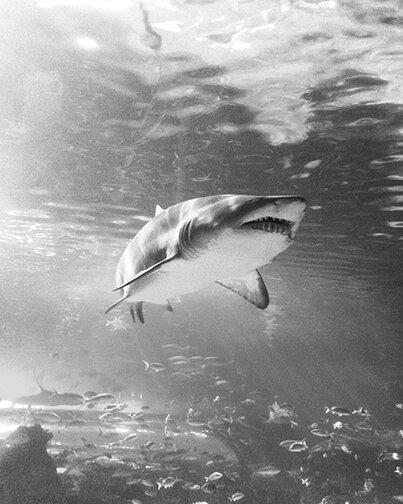 A majestic shark at the aquarium. I'm quite proud of this one.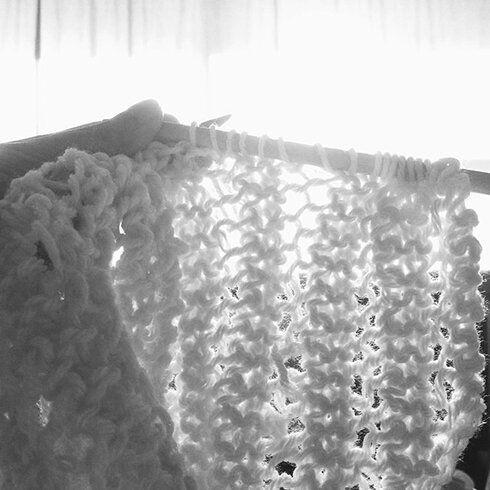 Not that the summer would stop me from crocheting or knitting, but I'm excited about making cozier things when the weather is cooler, and my holiday crafting list, the plushy scarves and mittens I'm going to make new wool, and this! I'm experimenting with making a pattern and can't wait to find out whether it will work out, and I will surely share with you if it does!
And last but not least, I present to you — jellyfish magic at the aquarium.
The jellyfish were lit up with kind of a strange pink light (I guess otherwise they'd be difficult to see since they're translucent), which my phone camera couldn't capture very well, so I figure I'd just put a black and white filter on it in Instagram. I think it kind of creates a feeling of being in the deep, dark sea. And it's just so elegant the way jellyfish move in water.
Cheers to a fabulous summer, and many more summers to come!